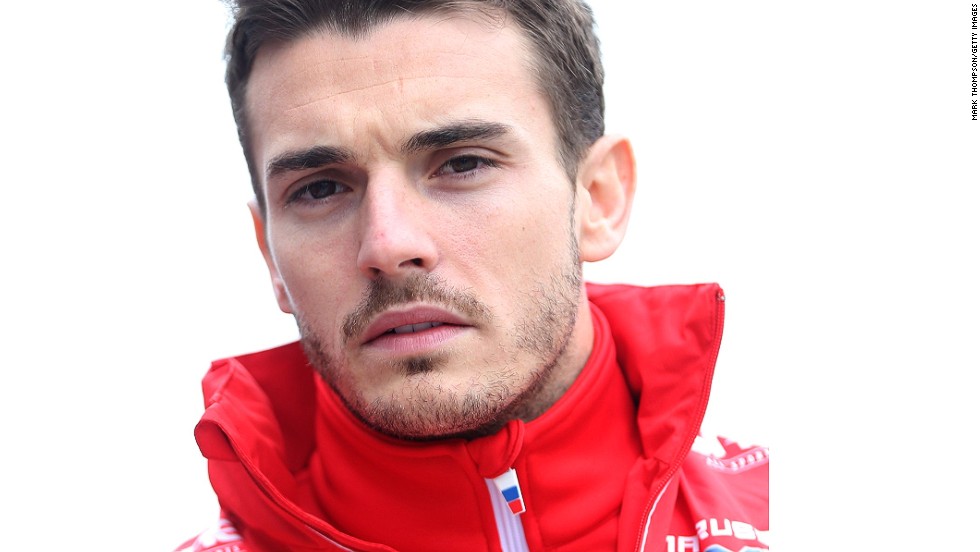 The family of Jules Bianchi are taking legal action following the Formula One driver's death last year which their lawyers say was "avoidable."
Bianchi suffered severe head injuries after his car crashed into a mobile crane at the Japanese Grand Prix in October 2014, with the 25-year-old passing away the following July.
British law firm Stewarts Law, representing the Bianchi family, have sent "formal pre-action letters of claim" to the FIA — motorsport's global governing body — as well as the Formula One Group of companies, who control the sport's TV and media rights and Marussia — now known as Manor — the team the Frenchman was driving for at the time.
"Jules Bianchi's death was avoidable," Stewarts Law partner Julian Chamberlayne said a statement.
"The FIA Panel Inquiry Report into this accident made numerous recommendations to improve safety in Formula One but failed to identify where errors had been made which led to Jules' death.
"It was surprising and distressing to the Bianchi family that the FIA panel in its conclusions, whilst noting a number of contributing factors, blamed Jules. The Bianchi family are determined that this legal process should require those involved to provide answers and to take responsibility for any failings.
"This is important if current and future drivers are to have confidence that safety in the sport will be put first. If this had been the case in Suzuka, Jules Bianchi would most likely still be alive and competing in the sport he loved today."
The FIA, the Formula One Group and Manor did not immediately all failed to respond to CNN's request for a comment.
'Justice for Jules'
The statement from Stewarts Law went on to say that the Bianchi family feel the actions of "one or more of those parties, amongst others, may have contributed to Jules' fatal accident," and that "errors were made in the planning, timing, organization and conduct of the race," which they claim took place in dangerous conditions during Japan's typhoon season.
"We seek justice for Jules, and want to establish the truth about the decisions that led to our son's crash at the Japanese Grand Prix in 2014," Bianchi's father, Philippe, said in the statement.
"As a family, we have so many unanswered questions and feel that Jules' accident and death could have been avoided if a series of mistakes had not been made."
Bianchi passed away on July 17, 2015, at a hospital in Nice, France, where he was admitted following the October 5, 2014, accident.
His death was the first resulting from an F1 grand prix accident since that of Ayrton Senna in San Marino in 1994.
The FIA published a report in December 2014 which stated that Bianchi "did not slow sufficiently to avoid losing control" during his crash at the Suzuka circuit.
In the days after the crash, Marussia said it was "shocked and angered" by claims Bianchi had not reduced his speed and that the team had actively encouraged him not to do so.
Philippe and his wife Christine are due to attend the Monaco GP this weekend.
The couple has previously spoken of being unable to watch F1 because of the pain caused by their son's death, but have decided to travel to Monaco to champion the charitable organization they have set up in their son's memory to support young, aspiring motorsport drivers.
As reported by CNN