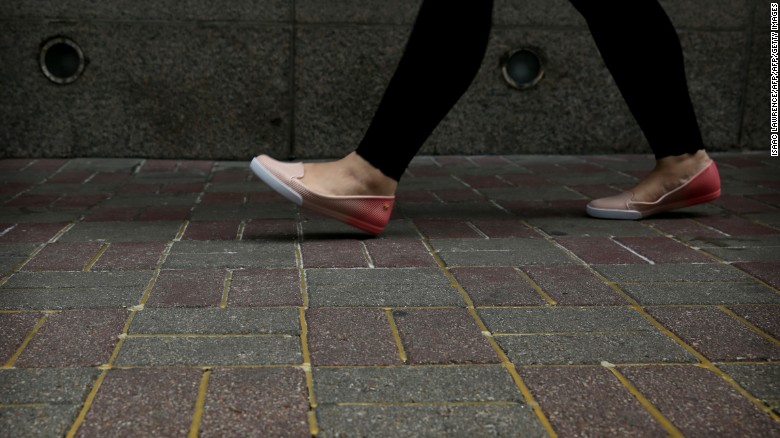 Hong Kong – Hong Kong authorities have been gluing down paving blocks to sidewalks, as police roll out heavy security measures ahead of a visit by a senior Chinese official.
Lawmakers said the bricks were being stuck down to prevent them being thrown as projectiles, with protests expected during this week's visit by Zhang Dejiang.
Zhang's trip comes at a time of worsening relations between Hong Kong residents and the central Chinese government, with many concerned about Beijing encroaching on the city's freedoms.
"I think this is a normal act to do. With the recent bricks throwing incident, there is a need to protect public safety and social order," said Regina Yip, a pro-Beijing lawmaker, on her Facebook page.
In February, a riot erupted over a government crackdown on street vendors, with protesters hurling bottles and bricks peeled from the sidewalk at police, who responded with pepper spray and warning shots.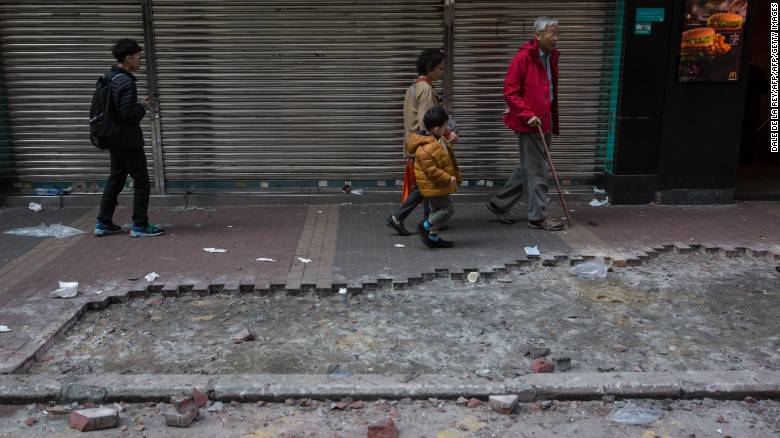 The city's Highway's Department said that paving blocks were generally laid on sand but in some areas, were being strengthened with cement to seal up the joints — to make them more stable.
In addition, it said in locations where people assemble, the "paving blocks could be subject to vandalism."
Growing discontent
In 2014, tens of thousands of protesters, many students, took to Hong Kong streets, occupying major roads for 11 weeks in what became known as the "Umbrella Movement."
The movement was triggered by a political reform package backed by Beijing that would have introduced limited universal suffrage but had been dismissed by pro-democracy campaigners — as the central government would have pre-selected candidates.
Since then, the city's government has made it clear that further attempts at reform aren't a priority, and Hong Kong, which as an autonomous city enjoys freedoms unseen across the border, has seen the rise of a major new political faction: the self-described "localist" movement.
A man with links to Hong Kong's pro-democracy groups was detained in China over a plot to use a drone to disrupt a central government delegation visit to the city, Chinese state news agency Xinhua reported Sunday, without giving further details.
Police said that they had designated areas where protesters could stage demonstrations during Zhang's visit.
The Civil Human Rights Front, a pro-democracy group, said it planned to hold a protest Wednesday.
As reported by CNN