Jordan has restricted travel of Gazans through its territory since last spring; amid pressure from human rights' groups and NGOs, government spokesperson says will do everything it can to facilitate movement.
Gazans who endured a border blockade by neighboring Egypt and Israel for almost a decade thought they were finally catching a break when Israel slightly eased restrictions on travel from the Hamas-ruled territory in recent months.
But now Jordan appears to be emerging as an obstacle, routinely denying transit permits for Gazans and effectively preventing patients, university students and others with business abroad from leaving the territory.
With the Egyptian-controlled Rafah border crossing — Gaza's main gateway to the outside world — all but shuttered, Jordan has emerged as a key player in enabling Gazans to travel abroad. Over the past year or so, Israel has begun to allow growing numbers of Gazans to cross through its territory and the West Bank into Jordan, where they can catch flights to their final destinations.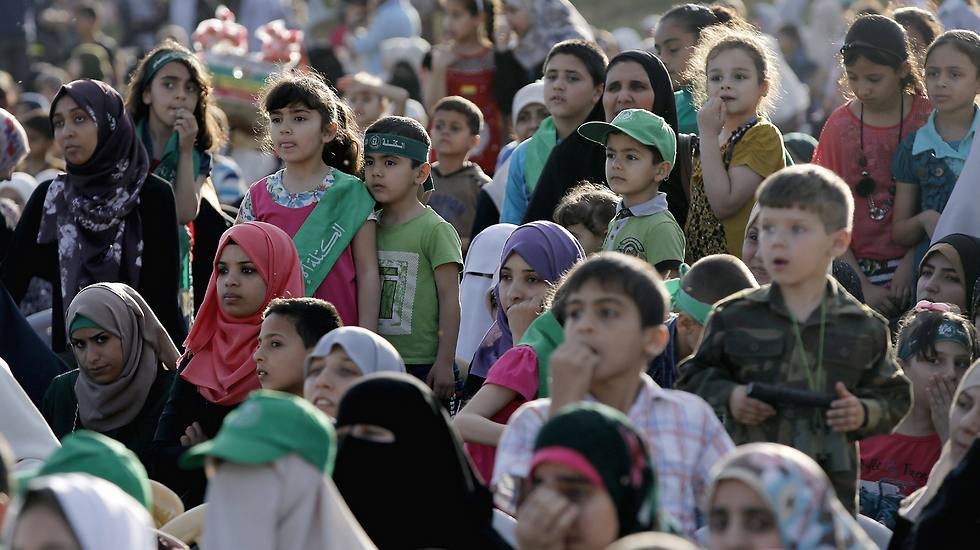 But Gazans can only cross through Israel if they have a special visa from Jordan known as a "no objection" letter. And travelers and human rights groups say that Gazans are experiencing difficulties receiving these permits like never before.
The U.S.-based Human Rights Watch has urged Jordan to facilitate travel for Palestinians from Gaza to third countries.
"Those seeking transit from Gaza are seeking just that — transit," Ken Roth, executive director of the New York-based rights watchdog, wrote in a letter to Jordanian Prime Minister Abdullah Ensour in April.
Roth said that before last summer, Jordan would "routinely grant" these transit permits. Then, beginning last August, individuals, lawyers and human rights organizations began to observe "wide scale refusal" by the Jordanians, he wrote.
Human Rights Watch said it has not received a response from Jordan.
But Jordanian government spokesman Mohammed Momani told The Associated Press that there has been no change in the government's visa policy and that his country, which has a large population of people of Palestinian origin, will do everything it can to facilitate the movement of Gazans.
He called on "other countries to share their responsibilities when it comes to facilitating Palestinians' right of travel" — an apparent reference to Egypt.
Egypt has kept the Rafah crossing largely closed since 2013, when ties with Hamas, the Islamic militant group that rules Gaza, worsened after the ouster of Egypt's Islamist President Mohammed Morsi. Last week, Egypt opened the crossing for the first time in nearly three months.
During the two-day opening, just 750 of the more than 30,000 people waiting to leave Gaza managed to exit.
Israel, which has maintained a land, air and naval blockade of Gaza since Hamas took power in 2007, says the measures are needed to prevent the Islamic group from smuggling in weapons.
Jordanian officials refused to say how many applications they receive for transit visas from residents in Gaza, or how many are approved or rejected. The Gaza company that helps residents submit applications to Jordan, named "Friends for Express Transportation," also declined comment.
Speaking to foreign journalists in the West Bank on Monday, Palestinian Prime Minister Rami Hamdallah said his government was working with Jordan to find a solution.
The restrictions are just another source of frustration for Gaza's 1.8 million residents, who complain of feeling imprisoned in a densely populated territory, with few jobs or opportunities.
In 2014, Mohammed Al-Majayda and his two-year-old son, Majd, traveled to the Netherlands and sought asylum. After he settled there, he managed to get a visa for his wife Heba to join them.
She said she submitted a visa application to Jordan in March, but has not received an answer yet. She said she called the Jordanian representative office in the West Bank, but an agent refused to discuss her case.
"My husband is not with me. I'm lost without him," said the 29-year-old mother.
"I miss my son," she added, bursting into tears. "He needs me and I need him. He is growing up and needs follow up."
For Mohammed al-Hissi, 25, time is running out. He must be in Italy by June 1 to start a master's program in physics. He has an Italian visa, scholarship documents and travel insurance but said he has not heard back about the status of his Jordanian transit visa since March.
Trying to find another way around, al-Hissi said he received an admission letter from a Jordanian university last week that he can use to enter Jordan. Although he said he does not intend to study there, he said the admission letter is his "last option" for arranging travel to Italy.
"I will try to persuade the university in Italy to wait for me and give me a new chance to arrive by early July," he said.
As reported by Ynetnews