Speaker of the Knesset Yuli Edelstein received a letter from a former Syrian brigadier general, Nabil al-Dandel, who defected from the ranks of the regime in 2012; al-Dandel tells Ynet that Israel should open a dialogue with the Syrian people and support the opposition in its fight against the regime.
"I announce my defection from the criminal regime of Bashar al-Assad," declared Brigadier General Nabil al-Dandal and a number of other defecting officers after the brutal crackdown on the Syrian uprising in March 2011.
Al-Dandal sent an open letter to the Speaker of the Knesset Yuli Edelstein this week, calling on Israelis to open a dialogue to make peace with the Syrian people. Israel has not declared its support for the moderate Syrian opposition. The letter is certainly exceptional, but it is not clear if it represents the Syrian opposition, which includes jihadists who oppose Israel's existence.
The former general served as director of theImmigration and Passports Directorate in Deir Al-Zour and later director of the Political-Security Directorate of Syrian Intelligence in Latakia. He belongs to the Akidat – a large Sunni tribe – whose 3 million members are located on the banks of the Euphrates River in Syria and Iraq.
Al-Dandal sent the letter to Edelstein through Israeli researchers. Other Syrian activists, who purport to represent the Syrian opposition, have sent similar letters before, but the very fact al-Dandel was part of the Syrian regime's own flesh and blood before the civil war broke out gives his open letter an entirely different meaning.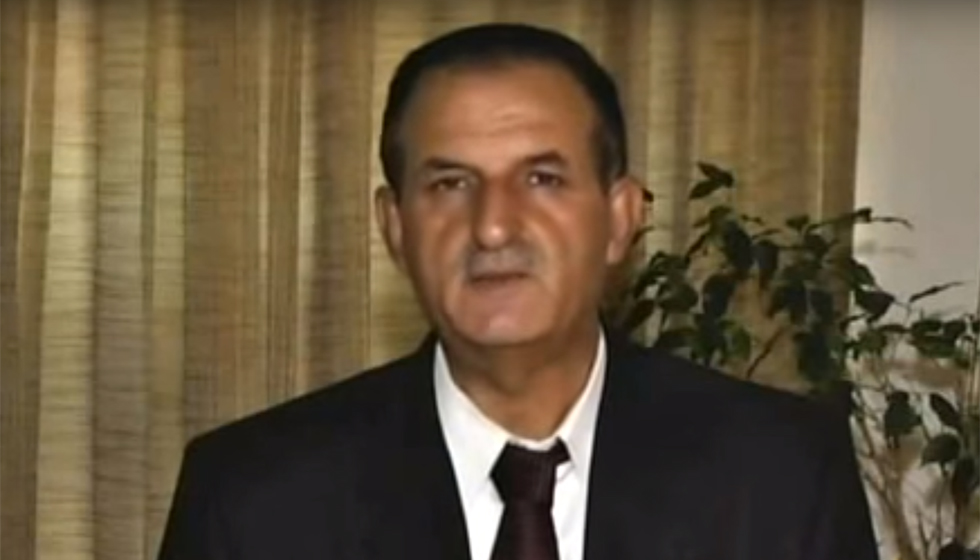 "When I was a part of the regime, I was convinced that former President Hafez Al-Assad missed an opportunity to make peace like former Egyptian President Anwar Al-Sadat. But when you serve the regime, you need to say what it wants (you to say) and not what you really think," said al-Dandal in a phone call with Ynet.
"Israel has an opportunity to make peace with the Syrian people, who now, since the revolution against al-Assad, have made sense of many things including the lie that the regime is selling regarding its resistance to Israel.
According al-Dandel, Israel is not doing enough for the Syrian people, especially in comparison to other peoples. He mentioned that Israel's non-intervention policy in the civil war and what he calls the "outrageous" statements of Israeli officials who believe that Assad remaining in power would be more beneficial for Israel.
"We must understand that the Syrian people are not ISIS or Jabhat Al-Nusra. These (groups) are made up of a people from outside Syria and they are products of the Syrian regime," he emphasized.
For the past few years, al-Dandel has called on Israel to stand beside the people and not tyrants: "History has taught (us) that he who stands with dictators loses and he who stands with (the) people wins." The Syrian dissident also explained that he believes wholeheartedly that his opinion represents most Syrians, even if at times the opposition has expressed anti-Israel positions.
"The Syrian people want peace with Israel. But Israel needs to say that it stands beside it and not the regime."
He claims that today Iran pulls the strings in Syria: "Today there is a Persian plan that is no longer secret. The Iranians control a number of capitals in the Middle East. Does Israel not fear that (Iran) will reach its borders? That's what it must ask itself."
Responding as to whether or not he is ready to visit Israel, he said that he does not rule out the possibility. "We need to end wars. Have we not had enough of them for the( past) few dozen years? We need to sit down and talk. I am ready to do that anywhere."
He also expressed disappointment that Israel has not come to the aid of the Syrian opposition: "Syrians expected Israel to send a message of peace, emphasize they stand with them against dictatorship and tyranny, and support and create peace among the two nations and not just among self-interested, tyrannical leaders. Syrians were hugely let down when they heard the statements of a number of leaders in Israel and senior security officials, who said that they want to stick with al-Assad."
He quoted a verse from the Quran: "Indeed, those who believed and those who were Jews or Christians or Sabeans – those (among them) who believed in Allah and the Last Day and did righteousness – will have their reward with their Lord, and no fear will there be concerning them, nor will they grieve."
He then called Jerusalem "a city of peace" and said all believers should be able to pray in it:.
"The Syrian people want to emphasize to the Israeli people that it wants to separate itself from wars and that it is ready to take the necessary steps to build the infrastructure for religious coexistence in the homeland of Moses and Jesus."
As reported by Ynetnews