Memorial service commemorates the 2,576 civilians killed in terror attacks since Israel's War of Independence; terror victim interrupted Netanyahu's speech.
The annual state memorial service for victims of terror attacks took place at the Mount Herzl cemetery in Jerusalem on Wednesday afternoon.
Prime Minister Benjamin Netanyahu spoke at the ceremony, but his speech was interrupted. Rami Cohen, who was injured in a terrorist attack in 2001 and whose brother, Tzvika Cohen, was injured in the current wave of terrorism in an attack at a Ma'ale Adumim mall, stood and yelled at the prime minister.
"Two years ago, I protested releasing terrorists," Cohen said, referring to his having interrupted the same ceremony two years previously. "You told me that it was a very difficult decision. I believe you. But two months ago, a terrorist smashed my brother's skull, and my own wounds have not yet healed. We are again acting indulgently, and we don't know how to cope."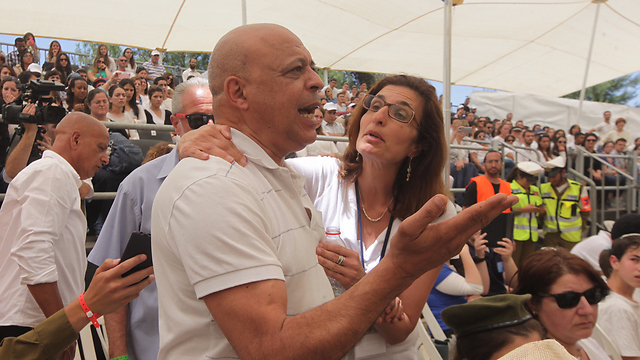 The prime minister replied to him before continuing his prepared speech, "I understand you, because we're of the same family."
Natan Meir, who lost his wife, Dafna, in a terrorist attack in Otniel, spoke on behalf of the families. He said, "Our slain had something in common: All of them chose life."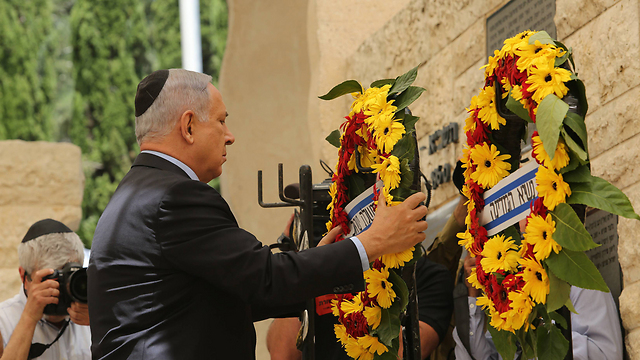 Since the end of Israel's War of Independence, 2,576 civilians have been killed in terror attacks, with 29 people killed and 379 wounded in the recent wave of terror attacks since September 2015.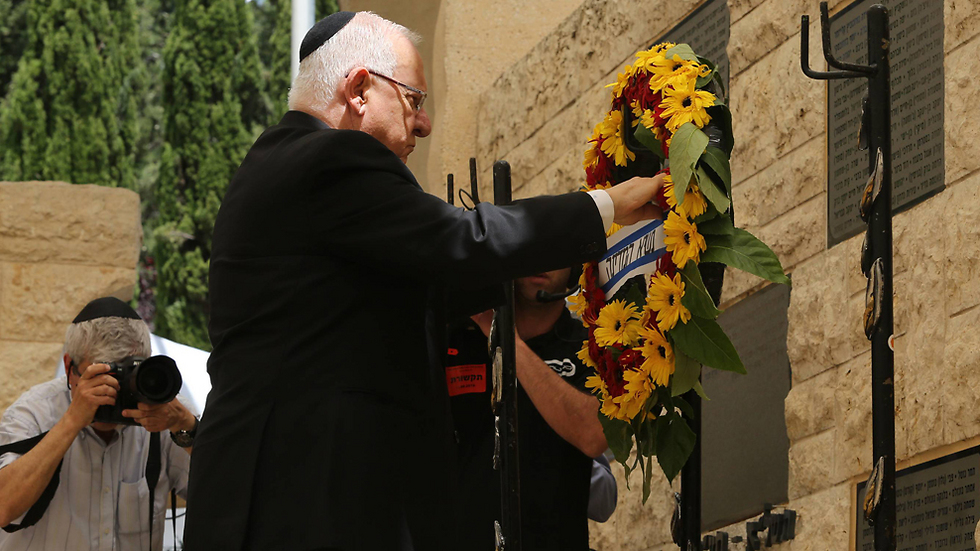 Terror attacks have also left 3,011 orphans, 107 of whom have lost both parents, 975 widows and widowers and 972 bereaved parents.
In attendance were Prime Minister Benjamin Netanyahu, President Reuven Rivlin, Knesset Speaker Yuli Edelstein, Supreme Court President Miriam Naor, IDF Chief of Staff Gadi Eisenkot, Police Commissioner Roni Alsheikh, Jerusalem Mayor Nir Barkat, National Insurance Institute Director General Prof. Shlomo Mor-Yosef and members of bereaved families.
As reported by Ynetnews