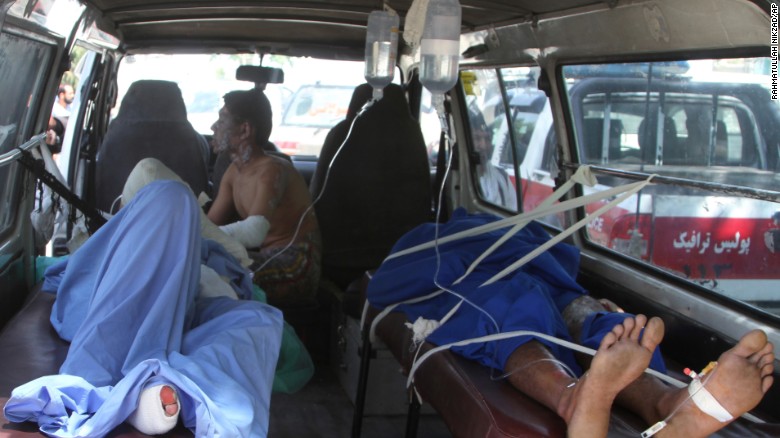 Kabul, Afghanistan – At least 73 people were killed and 52 others injured in Afghanistan when two passenger buses caught fire after one collided with a fuel tanker, health officials say.
The incident happened early Sunday in southeast Ghazni province, provincial government spokesman Aghagul Jawid Salangi told CNN.
Provincial authorities had earlier said that 52 had been killed.
Salangi said the first passenger bus was speeding when it collided with the fuel tanker and both vehicles erupted in flames. The fire ignited a second bus nearby.
Passengers on board both buses were killed or injured, he said.
The crash occurred on the main highway linking Afghanistan's capital, Kabul, with the southern city of Kandahar, officials said.
Traffic accidents are relatively commonplace in Afghanistan, with roads often poorly maintained.
As reported by CNN