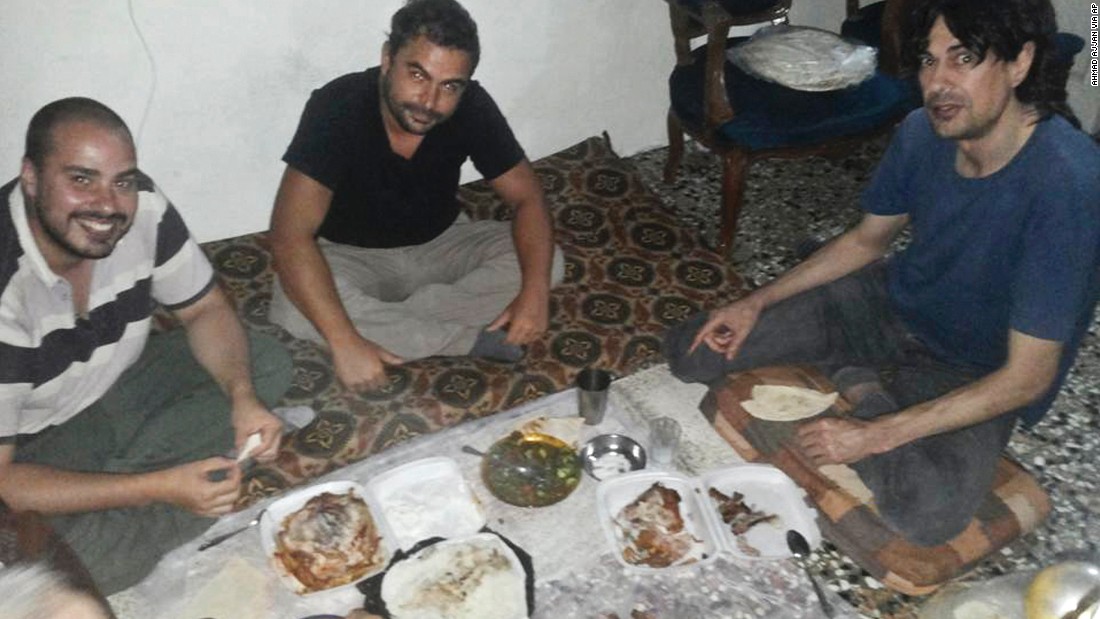 A trio of Spanish journalists who went missing last July in the northern Syrian city of Aleppo have been released, according to the president of the Spanish Journalists Federation.
In a tweet Saturday evening, federation president Elsa Gonzalez Diaz said Antonio Pampliega, José Manuel López and Ángel Sastre have been released. No other details of their release were immediately available.
Aleppo is held variously by loyalist forces, extremist groups including the al Qaeda-affiliated al-Nusra Front, and other anti-government militia. ISIS also lurks on the fringes of the devastated city.
The three appeared to have entered Syria from southern Turkey last July 10. They had not been heard from since July 13. A local fixer who was reportedly working with the men also went missing.
Spanish daily El Pais reported at the time that government sources refused to assume that the reporters had been kidnapped but conceded that there were indications that they had been abducted.
The three men — members of the Spanish wing of the international journalist organization Reporters Without Borders, which is also known by its French acronym RSF — are freelance journalists and experienced war reporters, and have covered conflicts from the field before.
Sastre worked for CNN's now-defunct Spanish affiliate CNN+ and has appeared on CNN's Spanish-language sister network, CNN En Español, discussing the spread of ISIS.
Syria remains one of the most hazardous countries for journalists to report from. Japanese journalist Jumpei Yasuda went missing after crossing the Turkish-Syrian border. He has not been heard of since June 23.
As reported by CNN