In an non-binding recommendation, Israel's highest court advised the government to return the bodies of Palestinians killed carrying out terrorist attacks to their families before Ramadan begins next month.
The Supreme Court called on the Israeli government Thursday to hand over the bodies of Palestinians killed carrying out terror attacks to their families.
The court issued a recommendation rather than a mandatory ruling, so the government could choose to disregard it, although it would risk new criticism if it did so.
Supreme Court Vice President Elyakim Rubinstein urged "the police to coordinate with the families and return the bodies of their sons before Ramadan," the holy Muslim fasting month that begins in early June.
Rights groups Adallah and Addameer had petitioned the court on behalf of nine families of terrorists whose bodies have been withheld by the security forces, some for more than six months.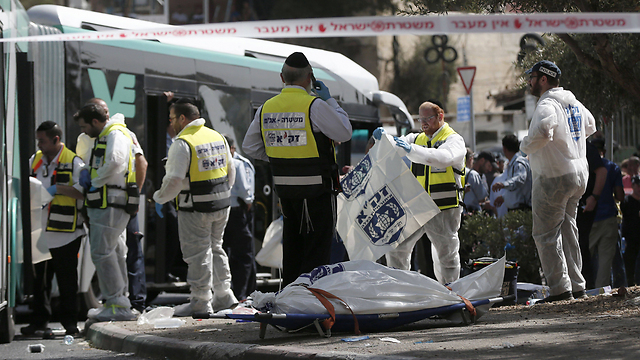 Muslim custom demands that the dead be buried as soon as possible.
The families argue that the security forces are taking revenge against them for the actions of their sons and say it has added to their grief.
The policy has divided Israeli officials. Its leading advocate, Public Security Minister Gilad Erdan, says it prevents funerals for terrorists turning into political demonstrations and acts as a deterrent.
But senior figures in the IDF say it stokes tensions with the Palestinians.
Most of the Palestinians killed were carrying out knife, gun or vehicular attacks.
The court called for the bodies of the dead to be removed from mortuary freezers 48 hours before they are handed over so they are not delivered frozen. Previously families have complained of having to wait for their sons' bodies to thaw before being able to bury them.
As reported by Ynetnews