Ofir Gross has gone missing in Hungary, and the last contact had with him was a week ago. His last known whereabouts were in Debrecen. The family is asking anyone with information to contact the Israeli Embassy in Hungary: +36 1 3926200
Israeli citizen Ofir Gross, 40, has gone missing on a post graduation trip in Hungary.
The last contact anyone had with him was Thursday of last week. The Israel Police representative in Europe has updated the Hungarian authorities as to his disappearance, and the Hungarian authorities have begun to send out search teams.
Gross had just finished his studies in medical engineering when he went on his trip to Hungary.
His sister Gali said "We are at a loss and ask anyone who has any information (regarding Ofir's whereabouts) to update us and the embassy."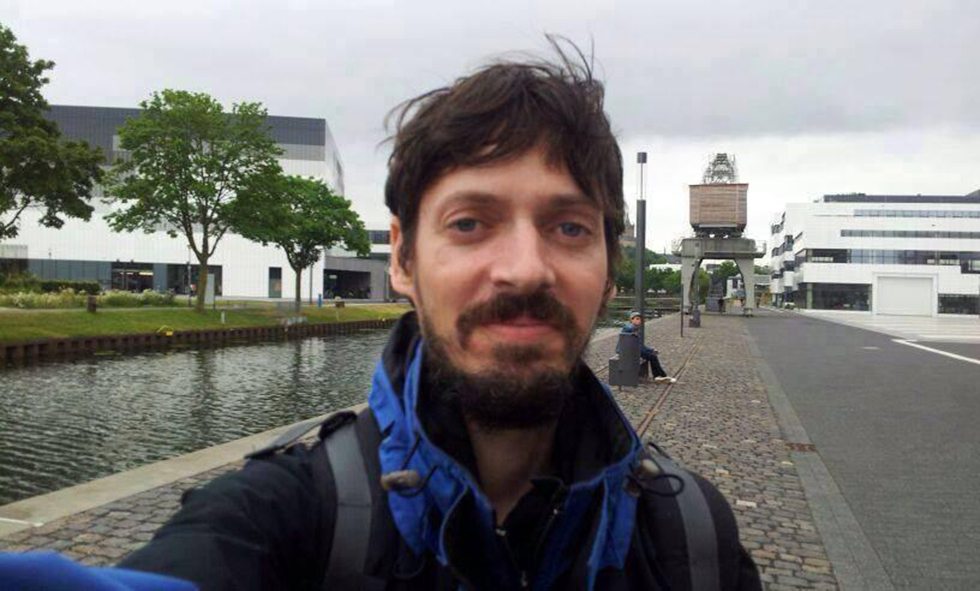 Gross's family report that he went to stay at a friend's house in Tiszakecske who needed to leave Budapest. It seems that Gross then went in the direction of Debrecen in the east of the country to go stay at another apartment, and it was on this journey that he disappeared.
"His friend took him to the city and from there he called us telling us that he didn't have a place to sleep," Gali said.
"Since he doesn't have a Facebook, he asked me to go into different Hungarian Facebook groups to find him a place to stay. However, a short while later, he told me that he met a guy who invited him to stay over. That was the last time I was in contact with him," she continued
Gali went on to say that "we used to talk every day on WhatsApp or on the phone, but now, it's as if the earth swallowed him whole."
She stated that her brother has no mental or physical problems, and that his disappearance comes as a surprise.
"He's a very stable person," she said. "He's someone who studied computer science and mathematics at Hebrew University, and while he lived in Israel, he worked on a patent and founded his own startup. We're all worried and request anyone who's seen him in Europe to either contact us or the Israeli embassy."
A situation room has been opened in the Foreign Ministry regarding the incident.
If you have any information regarding Ofir Gross or his whereabouts, please contact the Israeli Embassy in Hungary at +36 1 3926200
As reported by Ynetnews