Graduate employees union at New York University passes BDS resolution and requests university cut relations with Tel Aviv University; NYU refuses.
The Graduate Student Organizing Committee (GSOC) at New York University (NYU) decided last Friday to support the BDS movement against Israel, and requested that the university cut off all relations with Tel Aviv University (TAU).
The GSOC is a labor union which represents the rights graduate student research assistants and workers of NYU, and represents approximately 2,000 people. The motion to support BDS was passed by a 2/3 vote.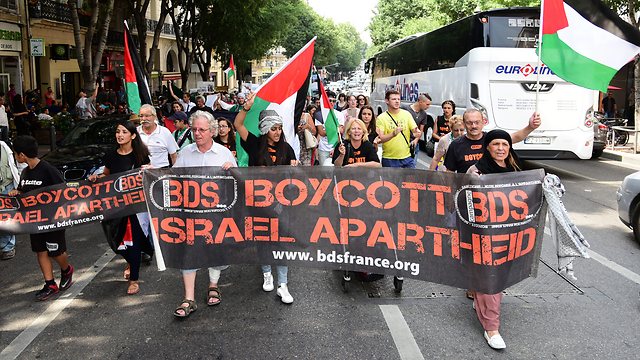 Due to the fact that the US Congress passed legislation against BDS support, legislation several other US states have mirrored and passed individually, NYU rejected the GSOC's call to cut off relations with TAU.
"Their (the GSOC) decision is completely against our policies," said NYU spokesperson John Beckman.
As reported by Ynetnews