While Saudi King Salman attends welcome ceremony at Riyadh airport for Gulf leaders, he skips welcome ceremony for President Obama; instead relatively low-ranking Riyadh governor welcomes Obama, reflecting the strained ties between the Gulf kingdom and the US.
US President Barack Obama is making what appears to be his final in-office visit to Saudi Arabia to meet with Gulf leaders. Unfortunately for Obama, the most memorable part of his visit will not be the results of Thursday's meetings, but rather the humiliating reception he was given on Wednesday at the Riyadh airport.
While the elderly Saudi King Salman Bin Abd al-Aziz attended an official airport reception of Gulf leaders, he did not bother to greet Obama at the airport upon his arrival. Instead, Riyadh Governor Prince Faisal Bin Bandar Bin Abd al-Aziz, a relatively low-level official, welcomed the US president upon his arrival.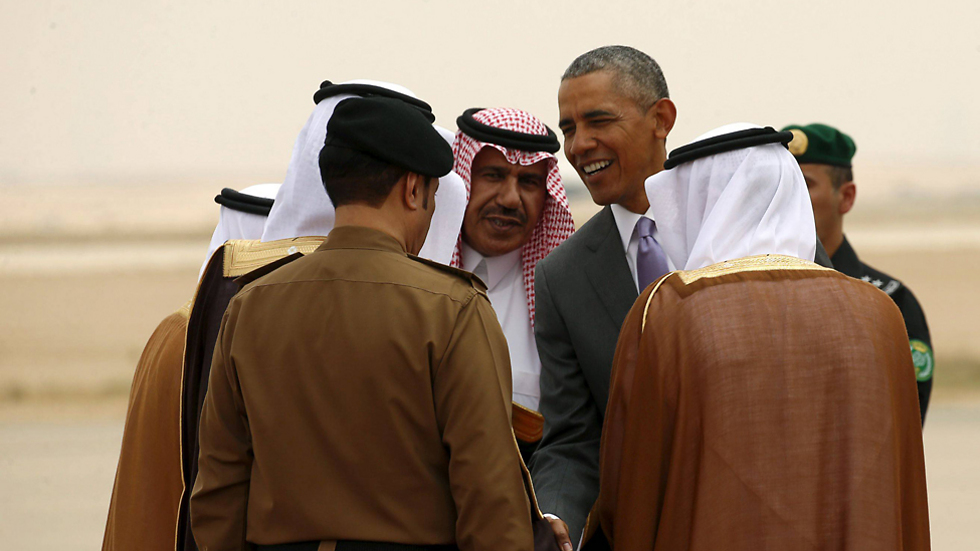 Moreover, Saudi state television did not broadcast Obama's arrival at the airport, but it did so live for the Gulf state leaders' arrival.
In their meeting, King Salman and President Obama appeared to be smiling, but their smiles cannot hide the major crisis in relations between Washington and Riyadh. The most recent chapter of this crisis is the US Congress's attempt to allow 9/11 victims to prosecute Saudi Arabia for its alleged direct involvement in the terror attacks on US soil.
Following 9/11 victims' and US legislators' calls to release censored documents that could implicate Saudi Arabia in the deadliest terror attack in US history, Obama confirmed this week that the highest-ranking US intelligence authority will review the censored documents.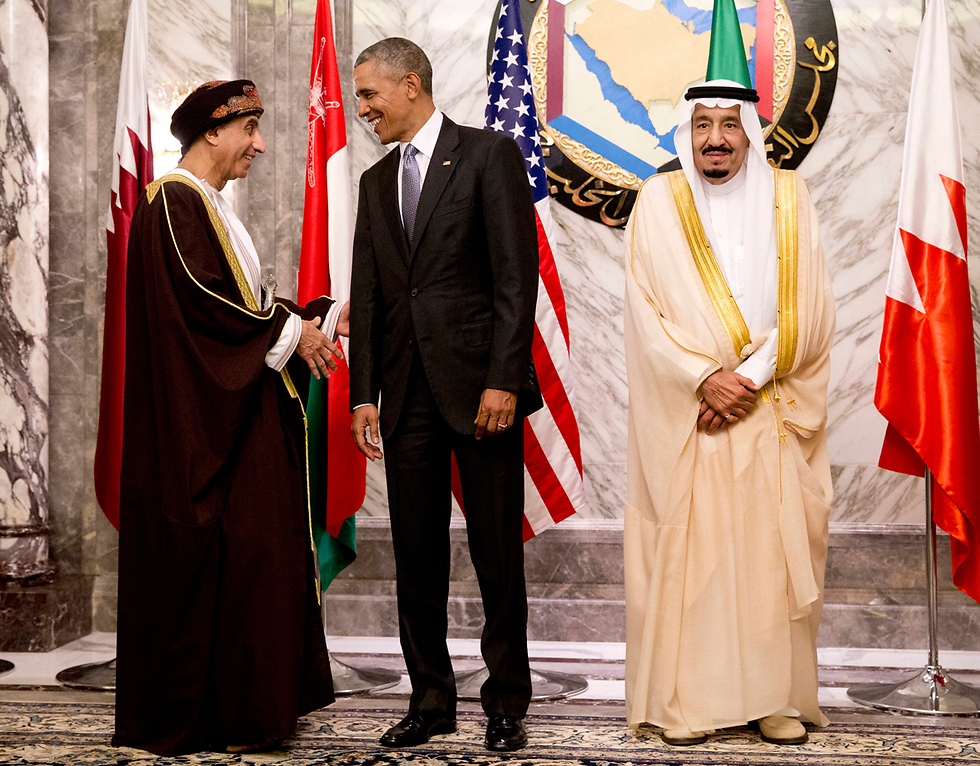 Saudi-US relations have also suffered from the Iran nuclear deal's consequences and the corresponding thaw in relations between the US and Iran, which Saudi Arabia considers its greatest enemy. Riyadh is unsatisfied with US policy in the Middle East, especially concerning Syria, where Obama backtracked on his red line to strike the Assad regime after the latter carried out a chemical weapons attack on a Damascus suburb in the summer of 2013.
Obama harshly criticized Saudi Arabia in an interview with the Atlantic's Jeffrey Goldberg last month, accussing Saudi Arabia of being a "free rider." In response, former Saudi Intelligence chief Prince Turki al-Faisal wrote that Obama has forgotten who his friends are.
Al-Faisal, who also previously served as Saudi ambassador to Washington, told CNN that Saudi Arabia needs to reassess how much it can rely on the US in light of the changes that have surfaced under Obama. Al-Faisal is also not optimistic about the next US president: "I do not think that we can expect from any new US president to return to what we had before."
As reported by Ynetnews