Op-ed: The prime minister has a pattern of preferring discreet security advisors who are often underqualified; the NSC still lacks a permanent head.
The Gaza tunnel: What is its meaning, and what do we do next? The IDF makes recommendations; the Shin Bet makes recommendations. Who examines alternatives to these? Ministers speak of the possibility of an unavoidable conflict with Gaza this summer. With whom does the prime minister clarify these issues before he takes a decision? It seems that we have a problem.
In February, Netanyahu announced Brig. Gen. (res.) Avriel Bar-Yosef as his nominee to head the National Security Council (NSC) in February and that he would fill the post of national security advisor to the prime minister. However, since then, Bar-Yosef has figuratively disappeared.
His nomination never reached the government for approval. A temporary advisor has since filled the position vacated by Yossi Cohen, who was appointed to head the Mossad at the end of last year. The issue isn't pressing to anyone. Between us, does "Mr. Security" need a security advisor?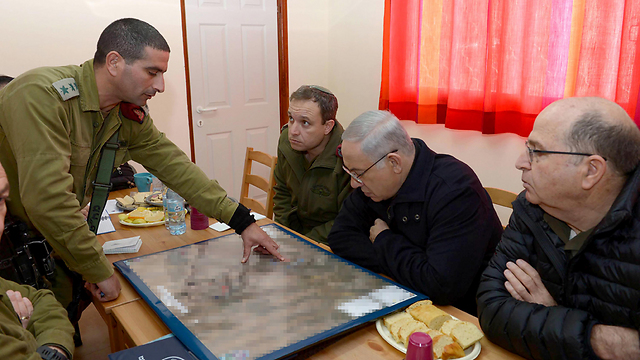 Aryeh Avineri, the chairman of Ometz (an organization that fights corruption), died on Tuesday. The final battle that he waged was scrutinizing Bar-Yosef's nomination. Last March, Avineri passed on information to the attorney general and the government secretariat which appeared to indicate that Bar-Yosef had been the recipient of favors and had engaged in matters which conflicted with his work as deputy head of the NSC. Today, these suspicions are part of a police inquiry, which is not yet an investigation.
A typical pattern is forming of Netanyahu's behavior when it comes to nominating security advisors around him. He wants them to remain anonymous and discreet and not distract him with advice that carries public ramifications and that could place him in a difficult situation. This is what happened, for example, when he approved Eliezer Toledano as his military secretary: a young brigadier general whose entire breadth of experience consists of service in the Paratroopers' Brigade.
Toledano is supposed to step into the shoes of a general who is supposed to provide the prime minister with a pillar of knowledge, especially when the NSC is weak.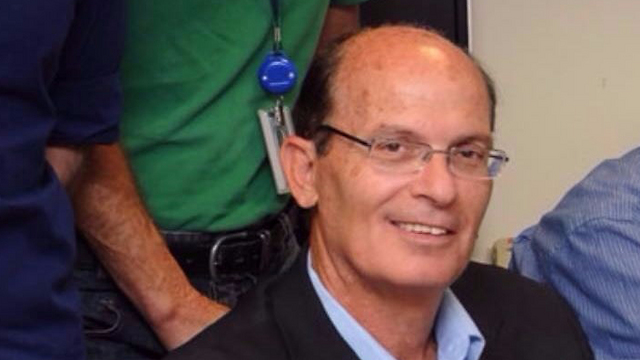 Toledano is an extremely courageous officer, but his experience in the field of national security is limited. At best, he should be an IDF liaison officer in the Prime Minister's Office.
This pattern repeated itself with Netanyahu's nomination of Bar-Yosef for the NSC chief, when the position has normally been filled by senior and reputable defense officials and generals.
What is being said here is: I don't really need a national security advisor. I need a dedicated civil servant who will do a little harmless administrative work or will do some representative missions around the world.
So who are we left with in the Prime Minister's Office? Who briefs him before he meets with security personnel, with the military, the Mossad or the Shin Bet? Every one of these organizations promotes independent policies in accordance with their particular interests. Who influences Netanyahu when he takes a decision, for example, to go to the Golan Heights and declare that we are bombing Syria? Did someone analyze the significance of this declaration?
Netanyahu does not have a "Septet Forum" which did good work during his last term (when Netanyahu established a seven-strong inner cabinet of ministers known as the Septet Forum —ed.). The current cabinet comprises a number of people who, in his opinion, are simply waiting for him to fall. So correct, he does have conversations with the defense minister. However, even Ya'alon presents self-serving recommendations, which are only a part of the national picture.
The NSC, which was founded in 1999, is supposed to be the first body which recommends daily security arrangements to the cabinet and to the prime minister. It also is supposed to give a "second opinion" to recommendations made by different security officials. However, the implementation of this plan has faltered. After the Second Lebanon War, two committees recommended a law that would obligate the prime minister to consult with an administrative body entrusted with different authorities. The law was passed, the prime minister blithely disregarded it, and we got the terrible decision-making process that led to the Marmara raid.
Now, no one will be surprised if the next eruption in Gaza ends with another committee inquiry which will most certainly recommend to the government to establish a strong NSC and appoint at a professional advisor to the prime minister who possesses expertise in the field of national security.
As reported by Ynentnews