A delegation of six opposition parliamentarians on an official trip criticized their foreign minister's stance on Israel but expressed high hopes for future cooperation between the two countries.
A delegation of six members of the Swedish parliament's opposition visited to Israel this week as part of an initiative spearheaded by the Israeli Embassy in Stockholm.
The legislators are members of the four Swedish opposition parties that make up the Alliance coalition. They were all part of the center-right coalition up until the 2014 elections and the rise of the Swedish left, when they switched to being a part of the opposition.
Their visit in Israel lasted a week, during which they were updated on the impasse with the Palestinians, met with representatives of the LGBT community, and visited the southern city of Sderot, the Yad Vashem Holocaust Museum, and the Knesset. Half of them had been to Israel before on their own initiatives, but this was the first time they came on a political visit.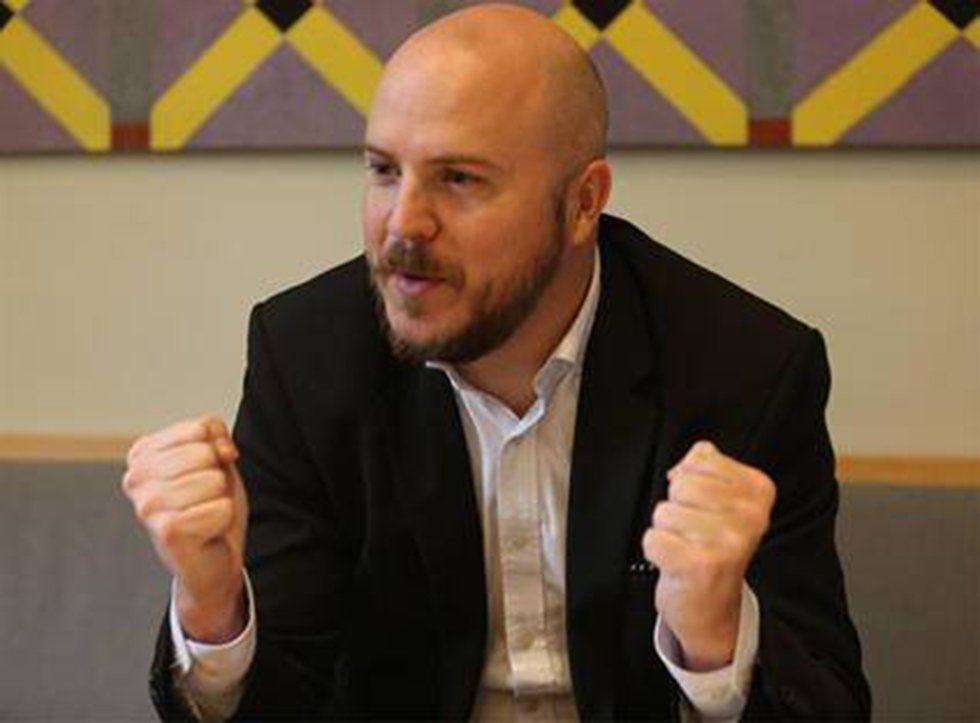 The group's leader, Mathias Sundin of the Liberal Party, describes himself as a friend of Israel. He admits that the Swedish government is hostile towards the Jewish State and that the Swedish people have a negative view of the country.
Nevertheless, he felt it was important to clarify,"Israel has a lot of friends in Sweden, and I'm one of them. We aren't only in parliament, but also amongst the Swedish public."
Sundin believes that the negative perception comes from what Swedes hear coming from the UN. "Swedes hold what the UN says in high regard," he said. "They don't understand that the condemnations of Israel they hear coming from the UN are based on the accusations of dictatorships who criticize Israel automatically."
"Sweden has had a pro-Palestine policy ever since Olof Palme was prime minister (beginning in 1969)," Sundin continued. "I would also ascribe a part of it to anti-Semitism. I wouldn't say that anti-Semitism is a huge problem (in Sweden), but it does exist."
He estimates that another reason for the negative perception is due to Foreign Minister Margot Wallstrom's tendency to bash Israel at every possible opportunity, like when she called for Israel to be investigated for the "extrajudicial killing" of Palestinian terrorists who attacked Israeli civilians and gunned down. Sundin recommended, "Ignore Wallstrom. She's a lost cause. Concentrate on the fact that you have a lot of friends in Sweden. We have a rosy future regarding cooperation in startups and hi-tech."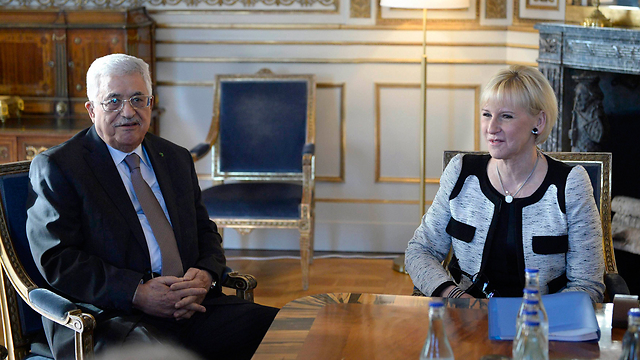 Another Swedish parliamentarian said that Wallstrom "only believes in a pro-Palestinian foreign policy. Any time we begin arguing about the issue, she gets upset and starts on with her attacks against Israel. One of the most important things which we brought with us from Sweden is the fact that not everyone in Sweden agrees with the foreign minister. It's actually quite the opposite; we don't like her very much."
"We heard that many people in Israel were hurt by what she said," the parliamentarian continued, "and after our visit in Israel and everything we saw, I completely understand the anger in Israel. It's completely justified."
Israeli Foreign Ministry officials said, "Very few Swedes are ready to publicly defend Israel due to the worry that they will be ostracized by their neighbors, co-workers, etc., and this is our biggest problem."
As reported by Ynetnews