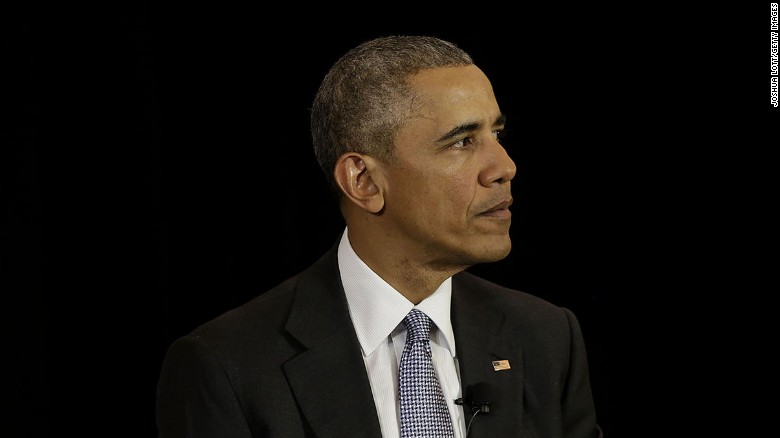 President Barack Obama said the worst mistake of his presidency was a lack of planning for the aftermath of the 2011 toppling of Libyan dictator Moammar Gadhafi.
"Probably failing to plan for the day after what I think was the right thing to do in intervening in Libya," he said in a Fox News interview aired Sunday.
This is not the first time in recent weeks he has talked about Libya and the NATO-led intervention which resulted in Gadhafi's death in October of that year, months after NATO first intervened.
In a profile published last month in The Atlantic, the President told author Jeffrey Goldberg that British Prime Minister David Cameron became "distracted by a range of other things" after the operation.
Cameron, along with former French President Nicolas Sarkozy, took the brunt of Obama's criticism.
Although Obama said he thinks the intervention went as well as it could, he views Libya today as a "mess."
Privately, according to the article, he refers to the troubled state as a "sh*t show."
In a statement to CNN, a National Security Council spokesman tried to qualify Obama's remarks and reassure that the alliance between the United Kingdom and United States remains strong.
"Prime Minister Cameron has been as close a partner as the President has had, and we deeply value the UK's contributions on our shared national security and foreign policy objectives which reflect our special and essential relationship," NSC spokesman Ned Price said.
In The Atlantic, Obama said he had more faith in Europeans "being invested in a follow-up" given their geographical "proximity" and largely blames their inaction for the "mess."
On Libya, Price said Obama has previously said and continues to believe that "all of us — including the United States — could have done more in the aftermath of the Libyan intervention."
Price said that the UK has "stepped up on a range of issues," including pressing fellow NATO members to increase defense spending.
In September, Obama also criticized the Libya intervention during a speech before the U.N. General Assembly.
"Our coalition could have and should have done more to fill a vacuum left behind," he had said.
Obama said in the Sunday interview that "saving the economy from a great depression" after the financial crisis in 2008 was his top White House accomplishment.
And — as he has before — he said his best day in the White House was when health care reform passed.
"We sat out on the Truman Balcony with all the staff that had worked so hard on it and I, I knew what it would mean for the families that I'd met who didn't have health care," Obama said,
He also recounted that his worst day in the White House was "the day we traveled up to Newtown after Sandy Hook" when 20 children, mostly first-graders, were killed on December 14, 2012 at an elementary school. He spoke at a local prayer vigil two days later.
As reported by CNN