The Friends of Nechei Tzahal organization is providing an all expense paid trip to Nepal for 20 security services personnel who were wounded in the line of duty. They will go kayaking, hiking, and plant the Israeli flag on a 14,000 foot mountain.
20 wounded soldiers and members of the security establishment took off for a "post service trip" to the Far East on Wednesday, organized by the Friends of Nechei Tzahal (disabled IDF veterans) organization in cooperation with El Al.
"This trip will be for the soul," said Ohad Ben Yishai, 21, who was the most severely wounded IDF solider during Operation Protective Edge. He will be accompanied by his parents on the trip.
His father Shimon added that "we didn't plan to do anything special. We'll go with (the trip's flow), and we'll try to soak up the quiet (which will contrast with) the hustle and bustle we've been surrounded by for the past two years."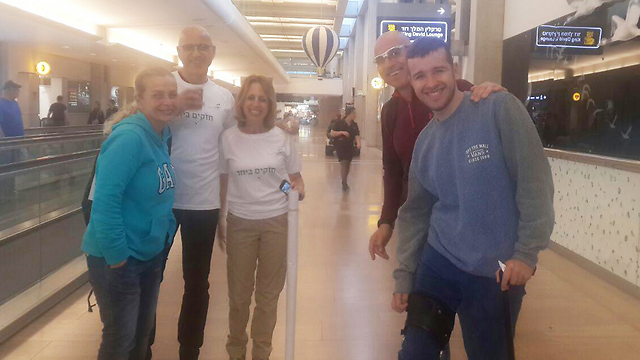 Ben Yishai was in the Egoz unit (a special forces unit specializing in counter-guerilla warfare) and was critically wounded when mortar shrapnel became embedded in his head and face during fighting in the Saja'iya suburb of Gaza City.
He was evacuated to Soroka Medical Center in Be'er Sheva, where he underwent two complicated surgeries to save his life. After a long rehabilitation process, he was released from Tel Hashomer hospital three months ago.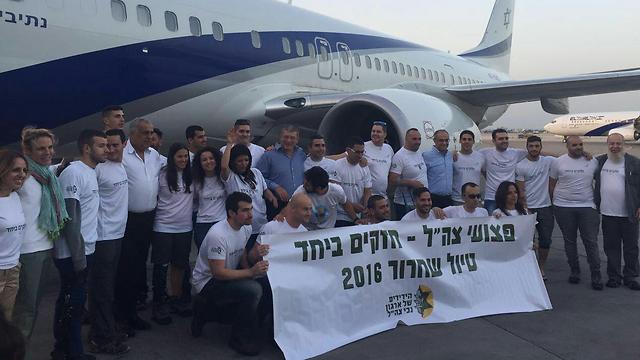 After the trip, the Ben Yishai family will continue to Thailand, where he will meet up with his former Egoz team members and conduct a Passover Seder together with them.
The purpose of the trip is for these people to experience a post-IDF service trip like every other Israeli. They'll raft down the Trishuli River, go on a jeep safari, and then do the four day long Gosaikund frozen lake trek before hiking up into the Himalayas.
Yet not all of the wounded veterans are in their early twenties. Hilal Bisan, 35, of the Israel Prison Service, will also join the trip. He was critically wounded in 2014 after he was shot by an inmate in the Rimonim Prison.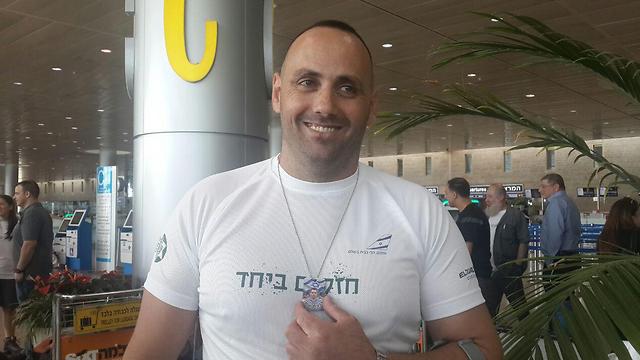 As he stood in Ben Gurion International Airport, he could be seen wearing a necklace with his brother's picture on it. His brother, Jalal Bisan, perished in the Mt. Carmel disaster during the Mt. Carmel fire of 2010.
"We always planned on doing a trip together after we got discharged, but we never got around to it because we got too busy with our own lives," he said. "Today I'm realizing our dream and I'm going to travel the world. This trip is both for me and for my brother."
Regarding the necklace he said "I had it made especially so that I would have something to remember my brother by. I plan on leaving it on the summit of the mountain, so that a part of me and something which connects me with my brother and God will remain there."
Major General (ret.) Eliezer Shakedi, Chair of the Friends of Nechei Tzahal organization, said that the trip helps the rehabilitation process due to the challenges it faces in front of them.
"Self-reliance and the ability to deal with challenges like these will allow for a better rehabilitation process. In the first trip that we did last year, the group came back as a cohesive unit, and it seems to have the same effect on individual participants as well."
As reported by Ynetnews