Likud party decision puts end to coalition crisis after MKs David Amsalem and Avraham Neguise refused to vote with the coalition due to PM Netanyahu's refusal to bring the remaining Jews in Ethiopia to Israel.
The Likud party said Thursday that an agreement had been reached that 1300 Ethiopian Jews would make aliyah, thus putting an end to the ruling coalition's crisis.
The announcement was made after MKs David Amsalem and Avraham Neguise (Likud) Likud refused to vote with the coalition because of Prime Minister Benjamin Netanyahu's refusal of bring to Israel the remaining Jews of Ethiopia.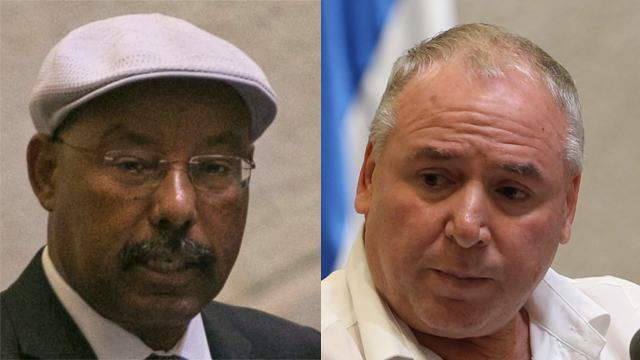 The Likud party stated that "even though the MKs acted out of moral motives, they are both aware that they violated accepted procedure and accepted to be punished during the summer session: interdiction to submit legislative proposals, queries, motions and to give speeches in the Knesset."
Thus, MKs Amsalem and Neguise partially got what they requested, but the coalition punished them for violating the coalition's discipline and for refusing to vote. During the last week of the winter session, the coalition considered suspending the MKs from joining committees but for fear of worsening the situation – especially with the coalition being so narrow – they decided to postpone the suspension and tried to reach a negotiated solution.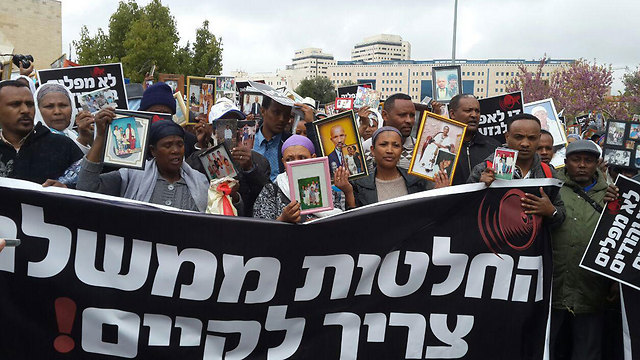 Last February, only three months after the government approved the immigration of the remaining Falash Mura in Ethiopia, the program was put on hold until the budget debate. Prime Minister Benjami Netanyahu's Director-General Eli Groner sent an email explaining that given that the Ministers approved the plan without budgetary support, the plan would be put on hold until budget talks commenced. Groner also noted that implementation of the plan would cost NIS three billion.
About two and a half weeks ago, about 1,500 Ethiopian Jews demonstrated in front of Kiryat HaMemshala in Jerusalem demanding to bring the remaining Falash Mura to Israel. They called upon the government to carry out its decisions while others carried pictures of their relatives who remained in Ethiopia.
As reported by Ynetnews