Jewish and Arab MKs resoundly condemn Bayit Yehudi MK Betzalel Smotrich for racist remarks; Israeli commentator Ben Caspit says Smotrich and his supporters are akin to 'Judeo-Nazis.'
A far-right Israeli politician has been admonished by his party and roundly condemned by commentators after suggesting Jewish and Arab women should be separated in maternity wards.
Betzalel Smotrich, a 36-year-old member of Knesset (MK) from the Bayit Yehudi party, which is part of Prime Minister Benjamin Netanyahu's coalition, is an ultra-nationalist settler who is frequently outspoken on issues of religion and the Palestinians.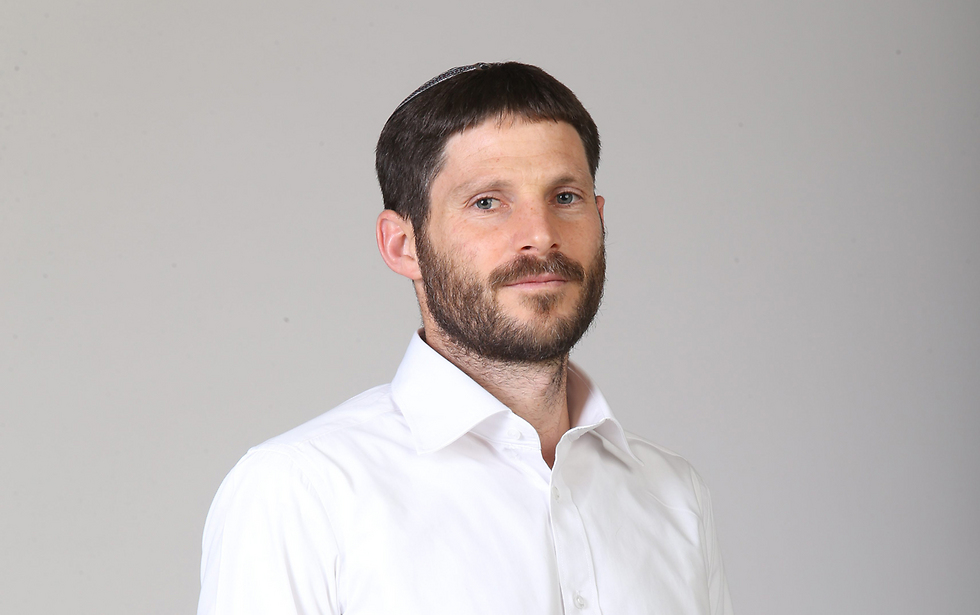 However, his comments on Monday went further than in the past, drawing censure from a wide spectrum of commentators as well as the head of his own party. He also received messages of support.
"My wife really isn't a racist, but after giving birth she wants to rest and doesn't want those mass parties that are the norm among the families of Arab women after birth," Smotrich said on Twitter, joining a debate about hospital practices.
"It's natural that my wife wouldn't want to lie next to someone whose baby son might want to murder my son," he added.
Smotrich has in the past referred to the need to separate from the Palestinians, a view shared by those in the ultra-nationalist-religious camp represented by Bayit Yehudi.
But the party leader, Naftali Bennett, said Smotrich had gone too far, overstepping the boundaries in a country that sees itself as pluralistic and democratic, even if Jews and Arabs live very separate lives and Arabs complain of discrimination.
"The national camp is not hatred of Arabs," Bennett said at a party conference, going on to quote from the Talmud about how all human beings—Jews and Arabs—are created equal.
"Everyone has a unique soul, a family, a desire to live in dignity," he said. "We are opposed to divisive discourse among the people and hatred of the other."
While Bennett's words were largely emollient, perhaps in an effort to hold together his party, which has eight MKs, but with different ideological streams, commentators of the left and the right were far less restrained.
Ben Caspit, writing in the newspaper Ma'ariv, said Smotrich and his supporters were akin to "Judeo-Nazis." "No, Smotrich is not a Nazi, but he is a Jew who has come as close as possible to this questionable title," he wrote.
"A hair's breadth away. He does not demand to set up concentration camps and to build gas chambers, but he does have a racist ideology."
Politicians from the right, the center-right and the left offered similar condemnations, although Netanyahu stayed silent. Ahmed Tibi, an Arab MK and a gynecologist, expressed his outrage.
"It is a blatant racist comment… and many Israelis are angry at Smotrich for holding the mirror of racism in front of them," he told Ynet.
"As a doctor, if Smotrich or his wife needed medical help from me, I would give it without hesitation. I have treated many racists in the past."
On social media, Smotrich received support from those in the ultra-nationalist-religious camp who share his views. But his wife, Revital, gave him the clearest backing.
"It isn't pleasant for me to lie next to Arab women," she told Israel's Channel 10 television, referring to her experiences giving birth in hospital. Asked if she would have a problem if an Arab doctor delivered her baby, she replied:
"The moment of birth is a sacred moment, a pure moment. It's a moment that is very Jewish. I'd be very pleased if Jewish hands were to touch my baby the moment it enters the world."
As reported by Ynetnews