The radical right-wing activist's family are planning to appeal the decision at the High Court of Justice; his wife refuses to have the ceremony in jail.
Administrative detainee Meir Ettinger will not be allowed to leave detention to attend the ritual circumcision of his first-born son, the Be'er Sheva District Court decided Sunday.
Ettinger's wife Moriya said she was not willing to hold the circumcision ceremony at the jail, adding they are planning on appealing the decision at the High Court of Justice.
"Meir hasn't seen the baby since he was born," Moriya Ettinger said. "It's very difficult."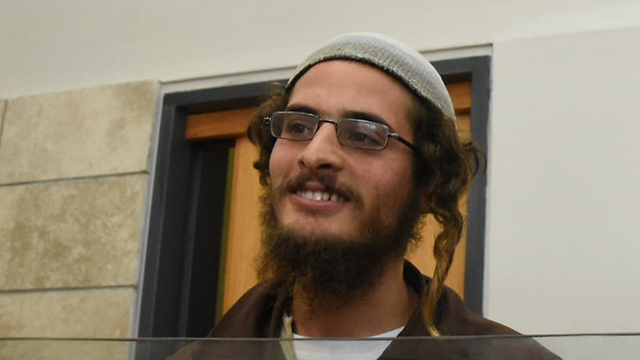 The Ettinger family was looking into the possibility of holding the circumcision ceremony close to the Eshel Prison where Meir is imprisoned or in Be'er Sheva, in an effort to make the Israel Prison Service's security arrangement easier.
Another option being considered is holding the event at Kfar Chabad or in Jerusalem, where more family and friends could be invited.
Judge Israel Pablo Akselrad noted in his ruling that there is a risk to releasing Ettinger, the grandson of Rabbi Meir Kahane, for the ritual circumcision, and in the meeting with his family and friends.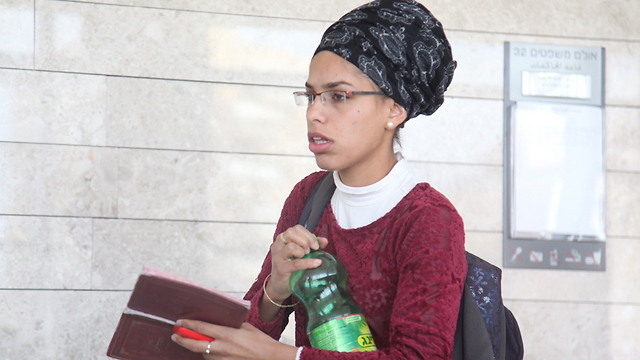 Honenu attorney Sima Kochav, who represents Ettinger, said the family was willing to have his participation in the event done according to the conditions set by the IPS.
"We feel that those entrusted with approving the request were not acting with integrity," she said. "Ettinger is being persecuted by authorities and he's not even a criminal prisoner, but an administrative one. Dangerous criminal prisoners go on furlough while Meir Ettinger sits behind bars solely because of his ideological views and not because he poses a specific risk. There's no reason to prevent him from attending the circumcision ceremony."
Ettinger is on administrative detention following an investigation by the Shin Bet's Jewish Division, which claims that he was the main force behind the hilltop youth's "price tag" activities against Palestinians in the West Bank.
Ettinger's initial administrative detention order issued against him was for six months, following which it was extended two months ago by four additional months.
Ettinger allegedly heads a cell that planned to carry out a series of violent acts against Palestinians as part of what he called "the rebellion". According to his view, unrest must be fostered among the Palestinians in order to bring about the overthrow of the regime in Israel, thus creating anarchy.  Israeli regime in Israel and anarchy. "Ideological foundations of Zionism are built for a country like all the nations and the kingdom of Israel … much cheaper and faster to destroy it and rebuild than to renovate it.
"The meaning of bringing down the state is toppling the structure of the state and its ability to rule, and to build a new institution," wrote Ettinger in a document outlining his plan.
"To this end, we must work outside of the rules of the institution we want to bring down."
As reported by Ynetnews