It was a treat for passing their exams.
Twelve-year-old Sahil and his cousin Aman John, 13, had been studying hard for weeks. Their parents had promised them an Easter weekend trip to a popular park, with amusement rides, a lake and a zoo, in the Pakistani city of Lahore.
But the family outing ended in tragedy, according to CNN affiliate GEO News. Sahil and Aman John died in Gulshan-e-Iqbal Park, where a suspected suicide bomb blast killed 74 people Sunday.
At least 24 of those were minors, and 362 other people were wounded, Haider Ashraf, the deputy inspector general of police for Lahore, told CNN.
Several of those killed still have not been identified due to their condition, Ashraf said.
"The children would ask: 'Let's go outside for fun,'" a female relative told GEO News.
"Their father would say: 'Don't take any days off from school, we'll take you out for fun on Easter.'"
A splinter group of the Pakistani Taliban, Jamat-ul-Ahrar, claimed responsibility for the bomb attack, saying it had targeted Christians, a tiny minority in mainly Muslim Pakistan.
Pakistani authorities investigating the explosion detained 5,221 suspected militants over the last 48 hours, Rana Sanaullah, the provincial law minister for Punjab province, said Tuesday. He said 5,005 people were questioned and released, and 216 were still being investigated.
Punjab police conducted 56 raids. Punjab's counterterrorism department conducted 16 raids, and local intelligence agencies carried out 88, he said.
Lahore Commissioner Abdullah Khan Sumbal said that officials didn't think the park would be a target and had beefed up security around the city's churches, schools and mosques. He said they hadn't received any information about an attack at the park.
'The bleeding wouldn't stop'
Sahil and Aman John were among the children confirmed to have died. Two other children in their party were injured.
"My son was hurt here," Aman John's father told GEO News, pointing to the back of his neck. "My nephew Sahil was also hurt right there. It's just that the bleeding wouldn't stop."
Crowds of mourners surrounded the body of Aman John as his coffin was brought to his neighborhood in Lahore, where a memorial was held in a church. He was buried in a Christian cemetery.
"He was a brilliant student, and this isn't just one family's loss," one of the mourners said.
"It's a loss to our people, to our entire nation."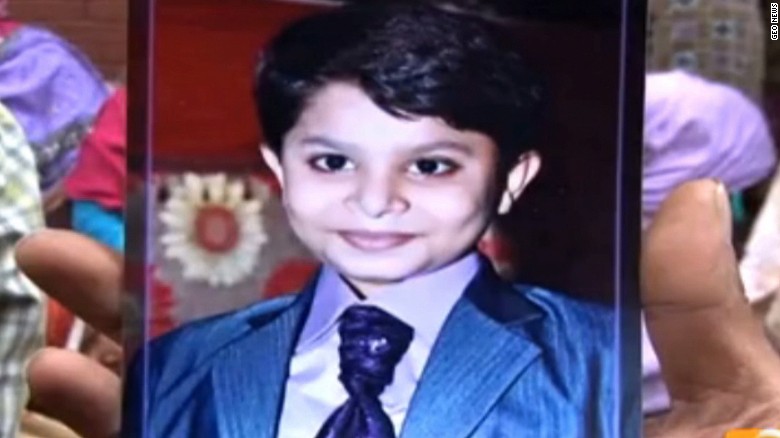 'We will not rest until the cost of this blood is avenged'
Sunday's attack came at a poignant time for Pakistan's Christians, some of whom were in the city's Gulshan-e-Iqbal Park to celebrate Easter on Sunday evening.
The religious group makes up only 2% of the population, and tensions are high between them and a hardline Muslim core that wants to see a strict interpretation of Islamic law take precedence in Pakistan's legal system.
Jamat-ul-Ahrar, the group that claimed responsibility, has vowed more such attacks.
Pakistani Prime Minister Nawaz Sharif canceled a planned visit to the United States after the violence, telling his nation Monday in a televised address that his government would not allow terrorists to "play with Pakistani lives."
"We are keeping count of every drop of the blood of our martyrs," said the Prime Minister, who was born in Lahore and enjoys strong support there.
"We will not rest until the cost of this blood is avenged."
Pakistan has declared three days of mourning.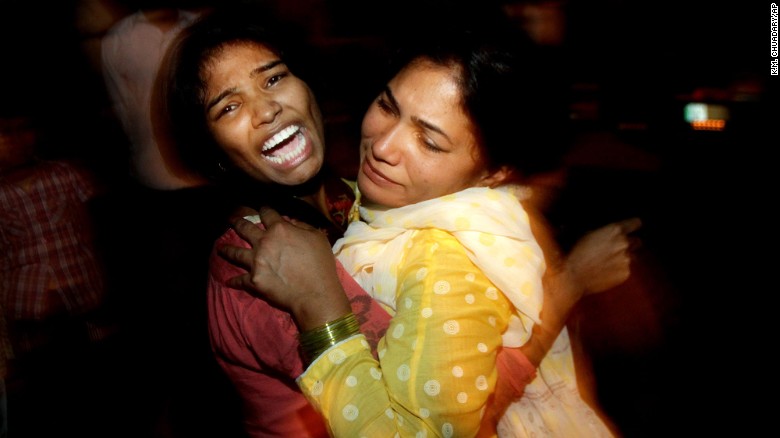 Security concerns?
Qaisar, a staff member at Gulshan-e-Iqbal Park, said the place was crowded when the attack happened and there were few security measures in place.
"The fence of the park has been breached and the wall on the back side is very low, so the terrorists could easily enter, he told Reuters.
"Many people were sitting near the park. All people were shocked and panicked after the blast. We didn't know what to do."
It's not the first time that Pakistan's Christians or children have been targeted.
In March of last year, suicide bombers attacked a Christian community, also in Lahore, setting off two blasts that killed at least 14 people and wounded dozens more, officials said.
In 2014, almost 150 children were killed by gunmen from the Pakistani Taliban at a school in Peshawar.
And in 2013, suicide bombers struck a church in the northwestern city of Peshawar, killing more than 80 people.
As reported by CNN