Israel Police and Tax Authority are looking into suspicions the Opposition leader violated the Parties Financing Law during last Labor primaries; similar suspicions arose against him in 1999, but he chose to remain silent and the case was eventually closed.
The Israel Police and the Tax Authority are conducting a preliminary investigation against Opposition leader Isaac Herzog on suspicion he violated the Parties Financing Law during the last Labor party primary elections, the Justice Ministry confirmed on Wednesday.
At this point, police and the Tax Authority are collecting relevant documents with the help of other authorities.
The investigation is in its initial stages and police has not launched an official criminal investigation.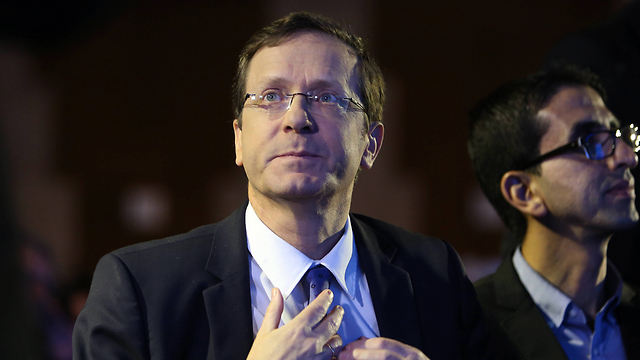 "I welcome the preliminary investigation that is being conducted, following the decision of the attorney general," Herzog said in response. "This is political slander that the Likud party and disgruntled activists tried to spread before the elections, and it was denied at the time. I'm certain the investigation will disprove these absurd claims once and for all. I will fully cooperate with whatever I'm asked to do, so the issue can be promptly clarified."
The Zionist Union leader served as the cabinet secretary in Ehud Barak's government following the 1999 elections. Allegations arose against Barak's campaign of violating the Parties Financing Law, and Herzog was suspected of fundraising for the One Israel (Labor) party with the help of NGOs. At the time, he was questioned under warning and police recommended to indict him. But Herzog maintained silence, and the attorney general eventually decided to close the case, citing insufficient evidence.
He is the second member of Knesset to find himself under investigation this week. Police is examining suspicions against Interior Minister Aryeh Deri as well.
As reported by Ynetnews