A series of panels and discussions dealing with Israel's struggle against the growing boycott movement opens Monday with the particiation of President Reuven Rivlin, World Jewish Congress President Ron Lauder and comedian Roseanne Barr.
Yediot Ahronot and Ynet's conference to combat the Boycott, Divestment and Sanctions Movement (BDS) Israel will open Monday morning at the Jerusalem's International Convention Center.
During the conference there will be a series of panels and discussions and it will be attended by President Reuven Rivlin and feature Ron Lauder, president of the World Jewish Congress and comedien Roseanne Barr, who made a special trip to Israel to take part in the fight against BDS.
The conference will be opened Yedioth Ahronoth's editor Ron Yaron. Then there will be a discussion between President Reuven Rivlin and military historian and journalist Dr. Yoaz Hendel.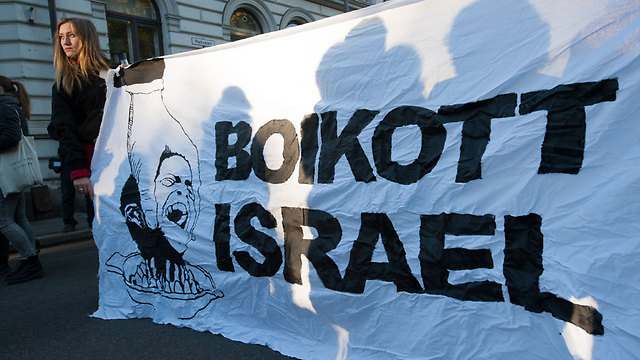 Following that there will be a panel featuring Public Security Minister Gilad Erdan, whose office is in charge of fighting the boycott on behalf of the government, Ron Lauder, president of the World Jewish Congress and Ben-Dror Yemini, a Yediot Ahronot editorialist and one of the most prominent voices in Israel and in the Jewish world in the struggle against the boycott. They will be joined by US ambassador to Israel Dan Shapiro and Foreign Ministry director Dore Gold.
A panel on the political campaign and the challenges of Israeli diplomacy will feature former chairman of the Yesha council Danny Dayan, Col. (ret.) Pnina Sharvit-Baruch, an expert on international law, ambassador of the European Union to Israel Lars Faaborg-Andersen Israel and professor Uzi Arad.
BDS is currently running a viral campaign to persuade the European Union to ban the participation of Ambassador Andersen in the conference due to the fact that Yedioth Ahronoth is a "right-wing newspaper fighting the Palestinian people", and because the panel includes settler leader Danny Dayan. Anderson withstood the pressure and announced that he would participate in the conference.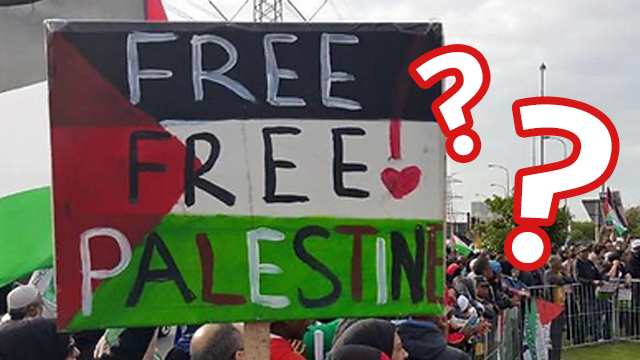 During the conference party leaders and members of the Knesset will speak including Finance Minister Moshe Kahlon, Interior Minister Aryeh Deri, Education Minister Naftali Bennett; Transport Minister Israel Katz, Justice Minister Ayelet Shaked, Infrastructure Minister Yuval Steinitz, opposition leader Isaac Herzog; Yesh Atid leader Yair Lapid has a future and MK Tzipi Livni.
On the eve of the conference President Rivlin said, "Criticism is pointed, delegitimization is general. There is criticism that is only camouflage for delegitimization, and this type of criticism has to fought with all our might. I see the BDS movement as one which spreads modern-day blood libels. It does not promote peace but hate and we must act to dismantle the BDS altogether."
Minister of Finance Moshe Kahlon stated that his responsibility is to make sure that the Israeli economy is not harmed as a result of boycotts and sanctions. He said that to date the Israeli economy has stood strong against BDS and that the government will allocate as many resources as necessary to carry on the struggle.
Justice Minister Ayelet Shaked described the BDS movement as the 21st century-version of the Protocols of the Elders of Zion. She pointed out that BDS relied on Israeli organizations on numerous occasions to do irreversible harm to Israel. "
Education Minister Naftali Bennett portrayed the BDS as a new kind of enemy. He stressed that Israel was able to destroy its former enemies and that it would be capable of doing the same against BDS, which tries to tie the IDF's hands so that it won't be able to defend Israel.
Opposition leader Isaac Herzog said: "BDS is an ugly phenomenon. The combination of Israel hatred, ignorance and even anti-Semitism are causing growing sectors of the public to shameful behavior. I and my partners in the Zionist Union have been fighting these phenomena for years, on every stage around the world, and will continue to do so out of great love for the country. The problem is that Israel has no foreign policy. There is no strategy. Without initiative, without a clear plan, even our best friends will find it increasingly difficult to fight those who hate us."
As reported by Ynetnews