Court testimony describes Yishai Shlissel's behavior during the stabbing spree in which he murdered 17-year-old Shira Banki.
"Shlissel ran quietly among the parade participants, worked quietly – not as you would imagine," a witness told the prosecution in the trial of Yishai Shlissel, accused of murdering Shira Banki at the Jerusalem Pride Parade. The capital's District Court opened on Sunday morning with the presentation of evidence against him.
Shlissel refused legal representation, since he does not recognize the state and its institutions, but the court ordered his public defender to continue representing him.
At the beginning of the hearing the attorney, Zechariah Shenkolevsky of the public defender's office said in Shlissel's name that "regardless of whether the defendant did or did not commit the murder, he had no desire the death. He did not strive for the deceased to die before the event and this was not his intention, not before and not after the event."
Shenkolevsky attended the hearing but did not reply to the indictment on Shlissel's bealf and did not conduct cross-examination.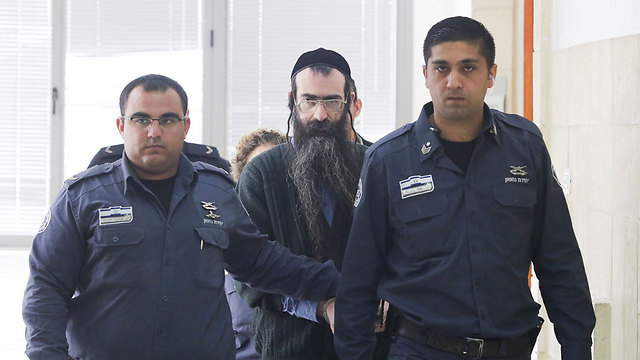 Prosecution witness Eran Tzedkiyahu, who walked in the parade, described the moments of murder: "He worked quietly, not as you would imagine, with yells and shouts. He ran quietly between participants and stabbed Shira.
"After he stabbed her, he passed us, then we saw an ultra-Orthodox man with a knife," he added. "He kept running and stabbed two others. We screamed, and the policeman took out a weapon but hesitated to shoot him. It's unfortunate that a month and a half later, it is clear that they would have shot him. After all, they shoot people who do not pose a danger."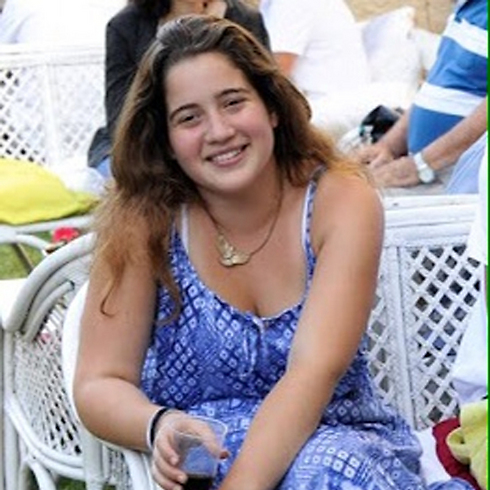 Yarden Noy, who was stabbed by Shlissel, stated: "We went to the parade, we were happy, we drank beer. On Keren Hayesod Street, I briefly heard commotion behind me, but I did not manage to turn around and I felt a blow, like a punch. Then I saw a figure dressed in black running forward and saw someone falling in front of me . I felt a blow in the left upper back. Everything happened in short bursts and chaos erupted. The seconds after are a blur. I have pictures in my head  of someone falling . I did not realize I had been stabbed, I only understood that something big was going on."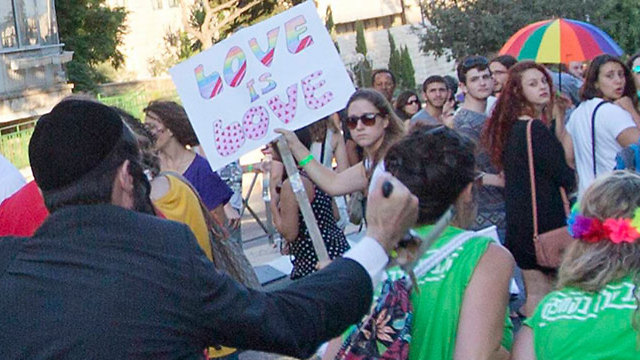 Another witness, whose name is not allowed for publication due to his age, said that when he was marching with Banki along Keren Hayesod Street, "Shira was in mid-sentence, and suddenly stopped. When I turned around I saw that she stumbled, I saw blood on her back. I shouted for help, and the first thing I did was to reach for the phone, I called 100. At this point, Shira was on the floor, she was very frightened and screamed a little. She squirmed and tried to fight, but lost consciousness. "
Two months before the parade, Shlissel finished serving a ten-year sentence for stabbing during the gay pride parade in 2005. According to the indictment, after his release from prison and ahead of the Pride Parade on July 30, Schlissel expressed on several occasions, both in the media and in ads published in synagogues in ultra-Orthodox neighborhoods in Jerusalem, statements against the parade's existence.
In the afternoon on the day of the parade, he left his parents' home in Yad Binyamin and traveled to Jerusalem. When he arrived, he tried to enter the marchers' compound on Lincoln Street, but police officers stationed there asked him to stay away. He turned back and went to nearby Washington Street. He hid the knife in his clothes and went to the marchers' compound near a grocery store, bypassing police officers. He held the knife up and plunged it with force into the upper torsos of the marchers he encountered.
Shira Banki was the third of his victims. After attacking her, stabbed two other marchers, until he was arrested by a police officer who knocked him to the ground.
As reported by Ynetnews