Two pieces of debris found in Mozambique arrived in Australia on Sunday, where experts will determine whether they are from the missing Malaysia Airlines Flight 370.
The jetliner vanished from radar screens two years ago with 239 people aboard and has not been seen since.
After years of searches and questions, a South African teenager and an American lawyer recently found debris on separate occasions off the coast of Mozambique, renewing hopes of solving the mystery.
Investigators will start examining their pieces Monday to establish whether they are from MH370
"The examination process is to commence on March 21 and with the assistance of the experts' team, we hope to have results of the debris examination as soon as possible," Malaysia's transport ministry said in a statement.
2 countries and Boeing
Analysis of the debris will be done by Malaysian and Australian investigators, together with engineers from Boeing, the plane's manufacturer.
"This is in order to adhere to full transparency and accountability in accordance with international protocols," the Malaysian transport ministry said.
Australia is leading the underwater search effort to find the plane in the southern Indian Ocean.
Do the parts match up?
The jetliner vanished on March 8, 2014, after it took off from Kuala Lumpur, Malaysia, en route to Beijing.
Officials have not said yet whether the parts found match up with MH370. But the Mozambique location where the U.S. lawyer found one of the pieces of debris is consistent with some of the drift modeling, Australian authorities said.
Investigators have said another piece of debris found last year on Reunion Island, which is in the Indian Ocean, could also belong to the Malaysian jet.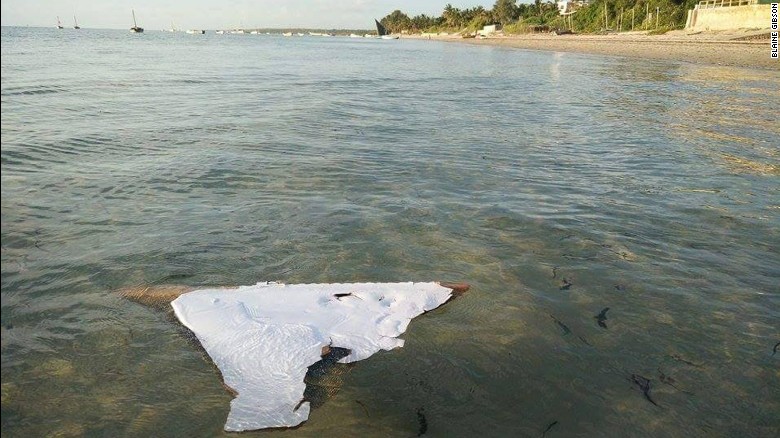 As reported by CNN