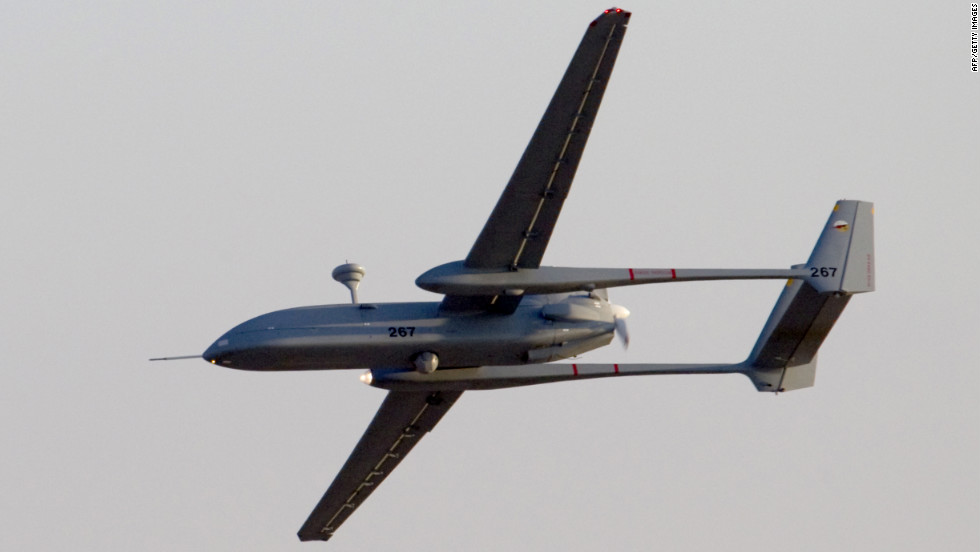 Washington – A top Air Force general warned Wednesday that the U.S. faces a shortage of hundreds of fighter pilots and drone operators.
In Capitol Hill testimony, Gen. Herbert "Hawk" Carlisle said that the Air Force needed 511 fighter jet pilots and approximately 200 more drone pilots in order to adequately carry out current missions.
Citing an "insatiable demand" among combatant commanders for drones that can provide intelligence and surveillance, Carlisle said that drone operators were facing long hours and that in order to alleviate this issue the Air Force is seeking close to 300 additional drone pilots, making the true shortfall closer to 500.
Testifying before a subcommittee of the Senate Armed Services Committee, Carlisle said the "remote piloted aircraft enterprise is one that's in high demand, we are in high demand for fighters as well, we don't have enough of either."
Carlisle, commander of Air Combat Command, called the drones "One of the most valuable battlefield assets" and said that drone operations had increased fivefold since 2006, with 8,000 airmen supporting these flights.
"They are arming decision makers with intelligence, our warfighters with targets, and our enemies with fear, anxiety, and ultimately their timely end," Carlisle said.
Experts think this trend will continue and don't envision a decline in drone popularity among field commanders.
"The demand side is basically unbounded — everybody wants more information," according to Konstantin Kakaes, a fellow at New America, a Washington-based think tank that has conducted extensive research into drones.
Carlisle attributed the shortfall in both fighter and drone pilots to the challenges involved in retaining pilots.
Lower fuel prices and surging travel demand have driven airlines to recruit more pilots from the Air Force, while defense contracting firms like General Atomics offer high salaries to drone pilots.
And while Carlisle admitted that the Air Force couldn't compete with the airlines and defense contractors in terms of compensation, he thinks that by offering bonuses and improving quality of life, the air force can compete due to its advantage in job satisfaction.
The pilots "find great job satisfaction, frankly it's higher than it is in the civilian community," he said.
However, Brenda Farrell, also testifying before the committee, said that the Government Accountability Office (GAO) had found evidence of dissatisfaction among the ranks of drone operators.
Farrell, the director of defense capabilities and management at the GAO, said that a series of interviews with drone pilots found low morale and that the pilots felt a negative "stigma was attached" to their role. She said that it was possible the Air Force missed its recruiting goals because of this stigma.
Farrell also said that promotion rates for drone pilots were substantially lower than other specializations.
Army Gen. David Perkins painted a much different picture with regard to the army's drone operators, telling the committee that the Army had close to 100% of the drone pilots it needed.
Kakaes attributed this difference, in part, to job satisfaction, telling CNN that army drone pilots were "more likely to be forward deployed which makes the job more interesting than commuting" to domestic air bases, thereby reducing the gap between drone and conventional personnel.
Unlike Air Force drone pilots that operate from U.S.-based locations like Creech Air Force Base in Nevada, Army drone pilots are often embedded with units on the ground in places like Iraq and Afghanistan.
In order to boost retention, Carlisle said the Air Force would offer a $25,000 retention bonus to drone pilots, an amount similar to bonuses offered to jet pilots. Carlisle said the Air Force plans to ask Congress to increase the bonus amount to $35,000.
"Retention bonuses have done something to ameliorate this but in general aren't big enough to compete, dollar for dollar, with the salaries pilots can get as contractors," Kakaes said.
On whether the shortfall would have a dramatic effect on military operations, Kakaes added "I don't know that it is that profound. There's a temptation to say the sky is falling, but the U.S. military intervened around the world before drones existed."
As reported by CNN