'This decision sends a wrong signal at the wrong time,' says German Foreign Ministry statement, while French Foreign Ministry says it's 'extremely concerned' after Israel appropriated 2,342 dunams near the Dead Sea.
After condemnation from the US the previous day, Germany and France on Wednesday also criticized Israel's decision to appropriate large tracts of land in the West Bank, saying the move violated international law and contradicted a two-state solution to the Israeli-Palestinian conflict.
Army Radio said on Tuesday the land was near the Dead Sea and the Palestinian city of Jericho.
"This decision sends a wrong signal at the wrong time," the German Foreign Ministry said in a statement.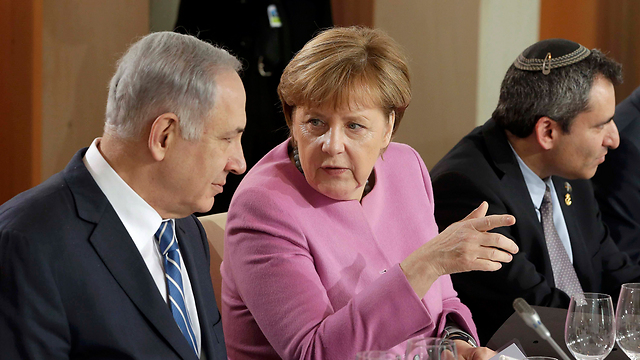 "Especially in the current tense situation, both parties in the Middle East conflict are called on to take steps for a de-escalation and to find ways that lead to an urgently needed resumption of peace negotiations," it said.
In Paris, Foreign Ministry spokesman Romain Nadal said France was "extremely concerned" by the Israeli decision.
"Settlements constitute a violation of international law and contradict commitments made by Israeli authorities in favour of a two-state solution," the spokesman said.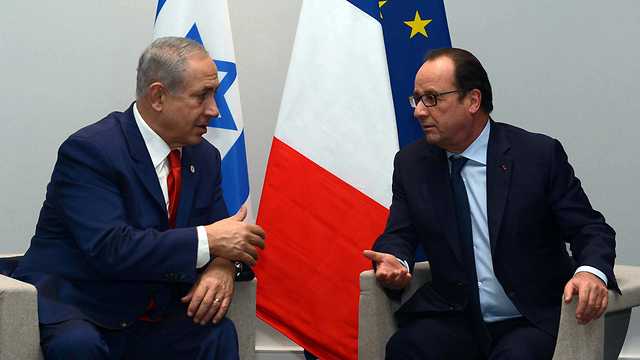 Germany, which has forged close relations with Israel in the decades since the Holocaust, has repeatedly criticized Israel for its settlement plans.
"All people in Israel and Palestine have a right to live in peace and security. Only a clear political perspective for a sustainable two-state solution can guarantee this in the long term," the ministry said.
Paris is lobbying for an international peace conference before May that would outline incentives and give guarantees for Israelis and Palestinians to resume face-to-face talks before August and try to end the decades-long conflict.
On Tuesday, the US State Department said that ongoing expropriations and settlement expansions were "fundamentally undermining the prospects for a two-state solution."
"We strongly oppose any steps that accelerate settlement expansion, which raises serious questions about Israel's long-term intentions," State Department spokesman John Kirby told a news briefing.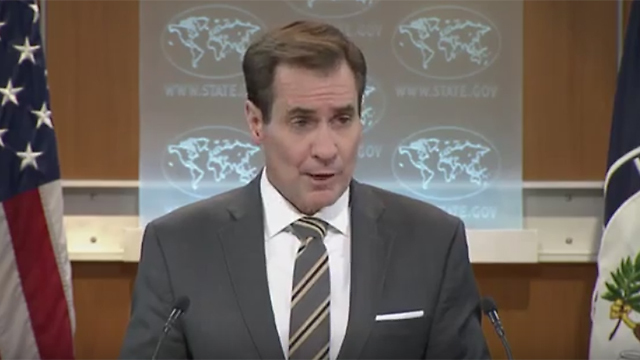 Peace Now, an NGO which tracks and opposes Israeli settlement in territory captured in the 1967 Six-Day War, said the reported seizure of 579 acres (234 hectares) represented the largest land confiscation in the West Bank in recent years.
The group said plans for expanding nearby Jewish settlements and building tourism and other commercial facilities in the area were already on Israel's drawing board.
Palestinian chief negotiator Saeb Erekat, in a statement, called on the international community to press Israel to stop land confiscations. Most countries view Israeli settlement activity in the West Bank and East Jerusalem as illegal and an obstacle to peace.
Asked about Army Radio's report of the land confiscation, Defense Minister Moshe Yaalon's office said in an email to Reuters: "We are not relating to the issue."
Photos of a de facto Israeli confiscation notice – a Hebrew map and accompanying documents titled "A declaration of government property" – were tweeted, however, by the Palestine Liberation Organization on Tuesday.
Dated March 10, it listed 2,342 dunams, or 579 acres, and carried the signature of an official identified on the map as Israel's "supervisor of government property and abandoned property in Judea and Samaria", Hebrew terms for the West Bank.
Israel says it intends to keep large settlement blocs in any future peace agreement with the Palestinians. Palestinians, who seek to establish a state in the West Bank and Gaza Strip, say they fear Israeli settlement expansion will deny them a viable country.
As reported by Ynetnews