A day after Russian President Vladimir Putin ordered the withdrawal, images of personnel loading equipment onto transport aircraft were broadcast on Rossiya 24 TV station; talk in the media relates how Putin outfoxed US President Obama
Russian state television on Tuesday showed personnel at Russia's air base in Syria loading transport aircraft for return to Russia a day after President Vladimir Putin ordered most of his country's military contingent there to start to withdraw.
The images, broadcast on the Rossiya 24 TV station, showed personnel loading equipment and boxes onto Ilyushin Il-76 heavy lift transport aircraft at Russia's Hmeymim air base in Latakia province.
The Kremlin has used the base, which Putin said Russia would keep along with a naval facility at Tartus, to mount a 5-month campaign of air strikes to support Syrian President Bashar Assad, an intervention that has tipped the balance of power in the Syrian leader's favour.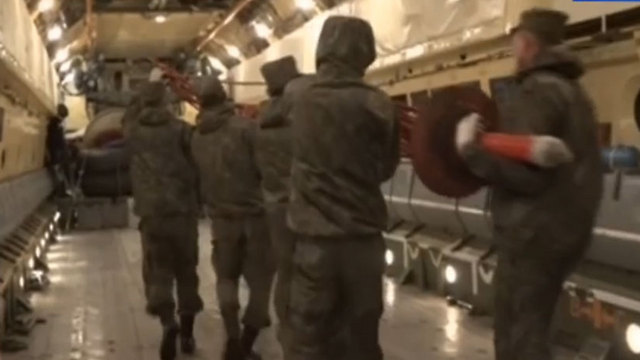 The talk in the media around the world this morning was about Putin's announcement. The website Politico speculated that Putin once again managed to outmaneouvre US President Barack Obama, a half a year after the Russian president announced the entry of Syrian troops with the goal of saving the Assad regime.
Obama, replying to a reporter last month who asked whether he had been outfoxed by Putin replied that "Russia's airstrikes were demonstrating the weakness of Syrian President Bashar Assad's position."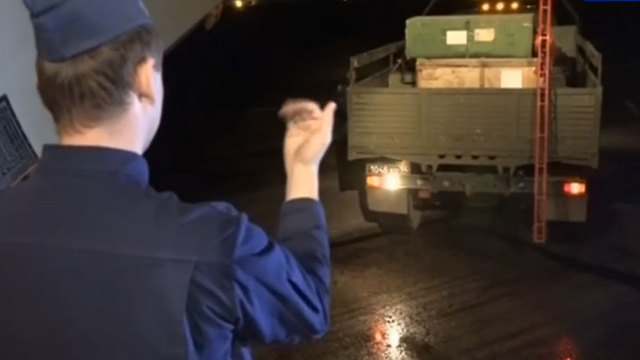 Politico analyzed Putin's decision writing that his actions often do not match his rhetoric, and it remains to be seen whether Russia actually withdraws the bulk of its forces.
Andrew Weiss, a Russia expert at the Carnegie Endowment for International Peace, said that "once again, he's demonstrated a remarkable propensity for pulling big surprises that throw just about everyone off balance, including senior members of his own government."
Meanwhile, the Lebanese newspaper As-Safir claims that according to Syrian officials, the Russians have still not taken their 120 aircraft from the Hmeymim air base. The newspaper quoted senior Syrian officials, who said that Russian Defense Minister Sergey Shoygu Vigo spoke with military officials in Damascus before Putin's declaration and reassured them. According to the report, Shoygu said they dilution of Russian air presence in Syria would not be significant.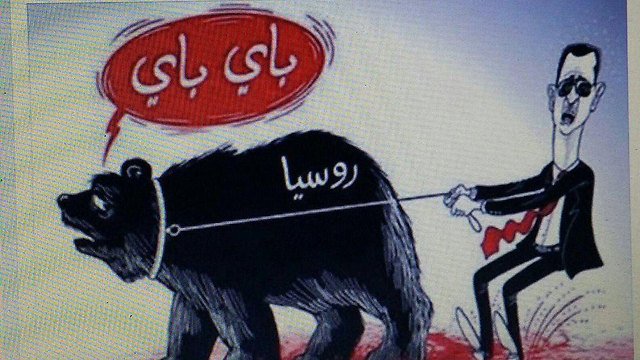 The announcement to the media was necessary," said Shoygu to officials. A Syrian official said to As-Safir that more than 70 percent of the Russian air force will remain at the base to continue to perform its duties.
Lebanese newspaper Al-Akhbar affiliated with Hezbollah related that it received information according to which Moscow began to remove several planes from its airbase last week after five and a half months of military operations during which Russia "achieved most of its goals".
Putin announced on Monday that "the main part" of Russian armed forces in Syria would start to withdraw, telling his diplomats to step up the push for peace as U.N.-mediated talks resumed on ending the five-year-old war.
The Russian Defence Ministry said in a statement on Tuesday that technical staff had begun preparing aircraft to fly back to their bases in Russia in line with Putin's orders. Russia has maintained a strike force at the Hmeymim base of at least 50 aircraft and helicopters.
"The personnel are loading equipment, logistics items and stock onto transport aircraft," the ministry said.
"Aircraft from the Hmeymim base will fly back to the airfields where they are permanently based on Russian territory accompanied by military transport aircraft."
It said the planes would break their journey home of more than 5,000 kilometres (3106.86 miles)to refuel at intermediary bases inside Russia.
A weather forecaster on Rossiya 24 said their precise flight paths home were secret, and that it was only possible to talk of the "most convenient routes" transiting Iraq, Iran and Azerbaijan.
As reported by Ynetnews