In a visit to Stockholm, Tzipi Livni convinced Swedish Foreign Minister Margot Wallstrom, who has frequently criticized Israel, to publicly condemn BDS and affirm Israel's right to defend itself.
Foreign Minister Margot Wallström in Stockholm has agreed to publicly denounce the Boycott, Divestment, and Sanctions (BDS) movement after a Saturday night meeting with Tzipi Livni. Wallstrom has previously made controversial statements against the Jewish state, including accusing Israel the extrajudicial executions.
Livni emphasized to Wallström the importance of her publicly and clearly support  Israel's need to defend itself, as well as her opposition to boycotts against Israel and the BDS movement – especially during the recent wave of terror.
At the end of the meeting, Wollstrom finally agrred to publicly support Israel's right to protect itself and oppose BDS. Wallstrom also supported the principle of a two-state solution and expressed hope that relations with Israel will return to what they once were.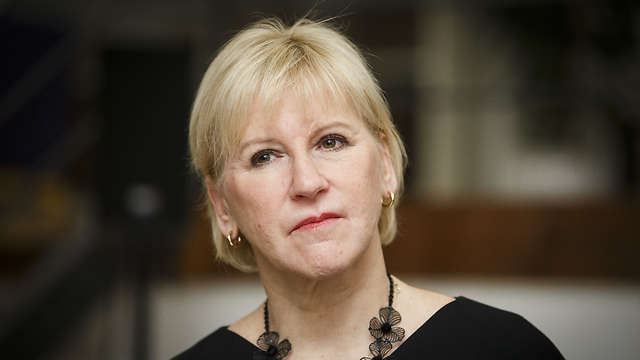 Livni was in Stockholm to give a speech for "Israel Day," an anti-BDS conference organized by the Jewish community in Sweden. In her speech and in meetings with members of Swedish parliament, Livni talked about ways to effectively solate the movement – with a sharp distinction between "the small organization which denies the legitimacy of Israel, and which hopes to flood it with refugees, and those who get swept up in the movements through a misunderstanding of their goals."
In addition, Livni set up a meeting with pro-Israel social media activists in Europe and gave them advice on public diplomacy.
Livni continued to Berlin on Sunday, where she gave a speech at a German government conference against anti-Semitism.
As reported by Ynetnews