Man was allegedly planning to blow up a bus full of Israeli tourists in Odessa, kidnap high-ranking IDF officer to Gaza, and arm ISIS operatives in Israel.
An Israeli court on Thursday indicted a Palestinian man living in Ukraine for planning multiple terror attacks against Israeli targets in Ukraine and in Israel.
The defendant, originally from the Gaza Strip, also is accused of aiding the Hamas terror organization and of planning to arm ISIS activists in Israel. The man was indicted in the Be'er Sheva District Court on charges that included espionage, conspiracy to commit a crime, and aiding an unlawful association. His name has not been released. The investigation is being directed by the Shin Bet and Israel Police.
According to the indictment, the defendant plotted several types of terror attacks in Ukraine between 2014 and 2016.
One set of attacks included a Ukrainian woman seducing a senior IDF officer into coming with her to Taba in the Sinai Peninsula, where he would be kidnapped to Gaza. Alternately, the defendant planned to kidnap and murder the officer in Ukraine if he refused to go to Sinai. His personal documents would then be sent to Gaza for bargaining purposes.
The second plot included a shooting attack at Israeli tourist buses in Ukraine or hiding a bomb inside a backpack to be put on an Israeli tourist bus. The defendant chose the city of Odessa as the site of the attack because many Israeli tourists visit the city.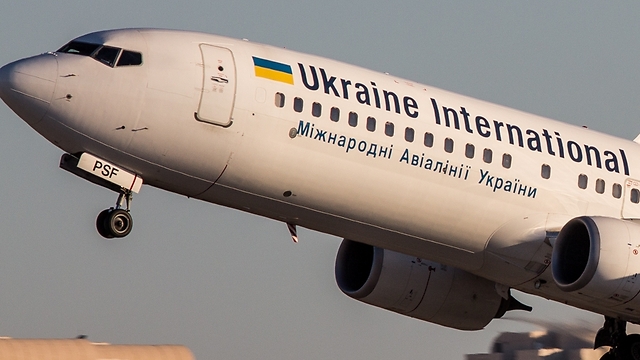 The defendant's third plan was to provide ISIS operatives in Israel with arms that could be used for committing suicide attacks inside Israel. He planned to contact Israeli Arab ISIS supporters living in Ukraine for help in transferring the weapons to Israel using a drone.
The defendant gathered information on Israeli tourists in Ukraine, including their use of buses. He also gathered information on drones in the country, finding they cost US$300-500 and can carry up to five kilograms
Additionally, the indictment states that during Operation Cast Lead in Gaza in 2008, when the defendant lived in the Saja'iyya area of Gaza, he allowed Hamas to use his home as a shelter and gathering spot. Armed terrorists used his apartment and left it on their way to engage in battle against IDF forces.
The defendant provided food to Hamas operatives in his home several times between the years 2006 to 2010. He assisted in unloading concrete plates used by Hamas to build a tunnel that started at his home.
The Palestinian man was arrested after attempting to re-enter the Gaza Strip by faking his mother's medical condition. He requested an entry permit to Gaza, received a 30-day permit, and was arrested at the Allenby Crossing between Jordan and Israel on January 31.
As reported by Ynetnews