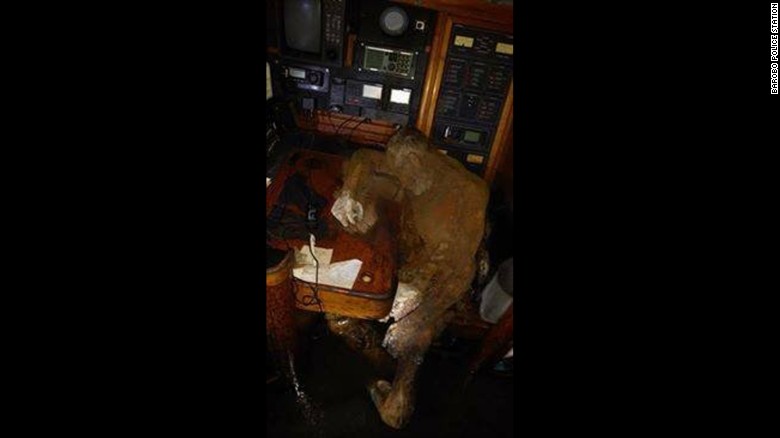 Philippine police are trying to determine the identity of a mummified body found on a white yacht near the country's eastern coast.
Authorities found documents stating the boat is owned by German national Manfred Fritz Bajorat, but could not yet determine whether the body is that of Bajorat's, Barobo police said.
A group of fishermen spotted the yacht Thursday around the province of Surigao del Sur, Mark Navales of the Barobo police department said. A large number of fish surrounded the vessel, so fishermen believed the yacht had stalled.
Navales said one of the fishermen peered through a window of the yacht and was shocked to see a body that looked mummified.
The fishermen towed the yacht to a port at Barobo, which took about a day because the yacht was much larger than the fishing boat.
Authorities retrieved the body and conducted an autopsy Sunday, but the results could take a week, Navales said.
He said the medical officer who examined the body said "it was safe say the person had been deceased for at least four days …. it can be longer than that."
The German Embassy in the Philippines is in touch with local authorities to clarify the identity of the sailor, a representative for the German Federal Foreign Office said. But German officials have not confirmed whether the body is that of a German national.
Navales said authorities have not yet taken DNA samples from the remains. He said police are "hoping family members will come forward to help identify the body."
As reported by CNN