A photo from Syria shows what appears to be an Israeli-made drone, suggesting that a model sold to Russia is being used by the Syrian regime's military against the rebels.
An image released Sunday appears to show an Israeli-made drone flying over Syria. Israel Air Industries (IAI) sold the same model of drones to Russia, which may explain the aircraft's presence in the country. Thus, in a stroke of irony, an Israeli drone is helping the Assad regime and its allies, Iran and Hezbollah, to maintain its rule and beat the rebels.
Syrian social media accounts claimed that the Israeli drone was sold by Russia to Assad's army, but the photo and information were not published in official media outlets, so the accuracy of this claim is unclear. The medium-sized drone was designed for reconnaissance and intelligence-gathering missions at ranges of dozens t hundreds of kilometers.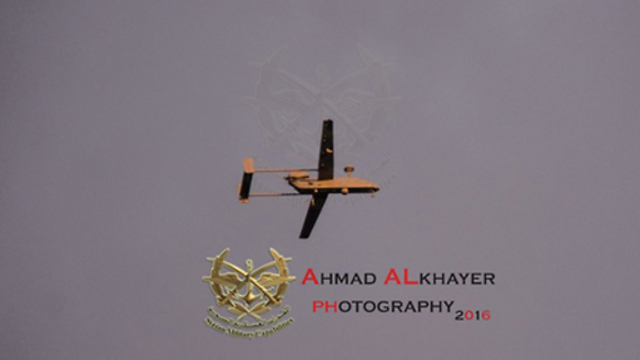 On the second day of a ceasefire in Syria, a tense quiet has settled over much of the country. But there have already been multiple reports that the fragile ceasefire has been broken. Russian monitors claimed that 9 violations had occurred within 24 hours.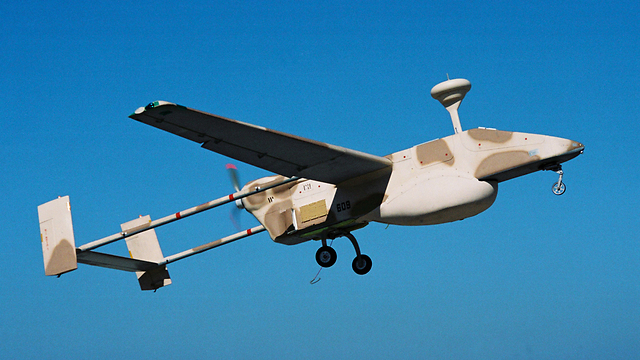 Russian air forces attacked six cities in the Aleppo area on Sunday morning and Arabic-language Sky News reported that Syrian opposition groups intended to file a complaint at the United Nations over the airstrikes, which reportedly killed 11 civilians. Russia also struck Homs's northern suburb.
Prime Minister Benjamin Netanyahu said in a Sunday morning government meeting that he welcomed attempts to reach a ceasefire in Syria. "Anything that stops the horrible destruction is important, but first and foremost any settlement must include an end t Iran's aggressiveness towards Israel from Syrian territory." The prime minister added that "we will not allow the transfer of weapons to Hezbollah and we will not allow the creation of a terrorist front in the Golan Heights. These were the red lines we set and they remain Israel's red lines."
As reported by Ynetnews