Saadi Ali Abu Hamed, 21, ties himself to mall attack in initial questioning; has no affiliation to terror organization; situation of his victim, an Israeli security guard, continues being very serious.
Shin Bet and IDF troops arrested Saadi Ali Abu Hamed, 21, from the village al-Eizariya early Sunday, on suspicion he perpetrated the ax attack at the Ma'ale Adumim mall last week.
The Shin Bet said Abu Hamed, who managed to escape the scene but left his bloody ax behind, has tied himself to the attack, in which 48-years-old Tzvika Cohen, an Israeli security guard, was critically wounded.
Similar to many of the other terrorists who perpetrated attacks in recent months, Abu Hamed has no affiliation to any terror organizations and was not involved in previous security-related crimes.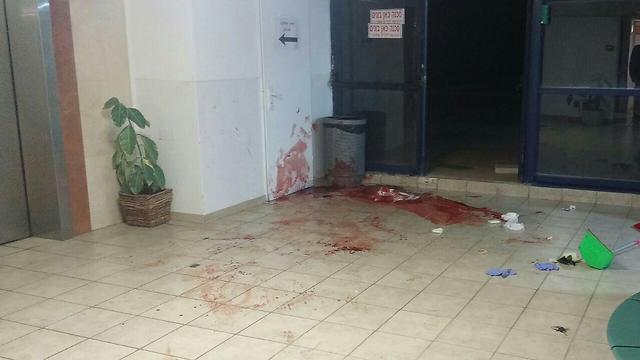 His victim, Cohen, is still in very serious condition, and he is hospitalized at the neurosurgery intensive-care unit at the Hadassah Medical Center in Jerusalem's Ein Karem. He is anesthetized and on respirator and still fighting for his life.
This is the second time terror strikes the Cohen family. In 2000, Yitzhak's older brother Rahamim was stabbed 11 times by a terrorist who got on the taxi he was driving on the way to Jerusalem. Rahamim survived the attack.
As reported by Ynetnews