Argentinean lawyer states that the special prosecutor, who purportedly committed suicide just before testifying about an official coverup regarding bombing of Jewish community center, was the victim of a homicide and subsequent compromised investigation.
Argentinean special prosecutor Alberto Nisman, who was investigating the 1994 AMIA bombing in Buenos Aires when he died, was the victim of a homicide, that country's attorney general for criminal appeals Ricardo Sáenz declared on Thursday.
Media outlets in Argentina reported that this was the first time an official source had confirmed that the Jewish attorney, who was found shot in the head in his apartment in January 2015, was indeed murdered. Sáenz said "there are no longer any doubts" about this fact.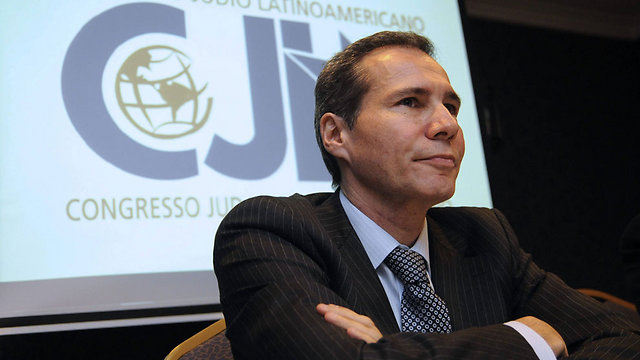 According to Sáenz's courthouse statements, no gunpowder residue was found on Nisman's hands, proving that he did not fire the weapon in his hand and thus ruling out the previous verdict of suicide. Furthermore, Sáenz presented evidence that Nisman's body was moved after his death. "The evidence shows that major changes were made in the crime scene," he said.
Nisman's body was been found in his apartment on January 19, 2015, days after reiterating his long-standing claim that then-President Cristina Fernandez de Kircher had opened a secret back channel to a group of Iranians suspected of planting the bomb that killed 85 people at the AMIA Jewish center in Buenos Aires.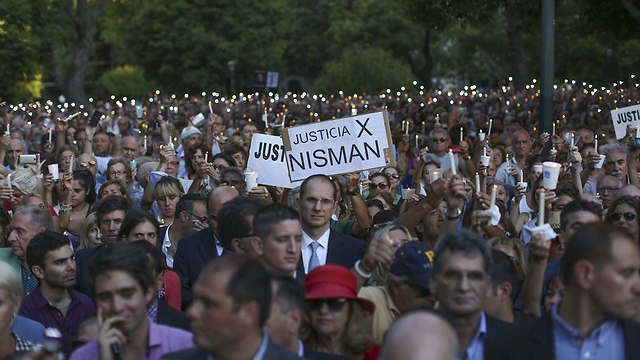 The day after his death, a preliminary autopsy said that Nisman was found with a bullet wound on the right side of his head, a .22 caliber handgun and a casing next to his lifeless body, in the bathroom of his locked apartment. The lead investigator in the case, Viviana Fein, said that traces of DNA found on the pistol, its ammunition and other items from the scene "undoubtedly" matched Nisman.
However, the timing of his death – hours before he was to give potentially incendiary testimony to Argentina's congress regarding the president – did not go unnoticed. Thousands of Argentines marched in Buenos Aires to demand answers.
Interestingly, soon after Nisman's death, police investigators in Buenos Aires found a fingerprint and a footprint in an additional entrance, previously unknown to police, to the his apartment, according to an Argentinean newspaper.
The month after his death, Fernandez suggested that the United States and Israel were meddling in the South American country's business.
Last month, Jewish rights groups organized events in several Argentine cities on Monday to mark the first anniversary of Nisman's death.
As reported by Ynetnews