Havana, Cuba – Ramon Castro has died at age 91.
The older brother of Fidel, 89, and Raul Castro, 84, knew little renown, as he declined an active role in the struggle that heaved the two, and communism, to power in Cuba in 1959.
Ramon Castro wore a long beard and was at times mistaken for leader Fidel Castro, who was about the same height and stature, but he preferred tilling the earth to stirring armed revolution. He was a farmer like his father Angel Castro.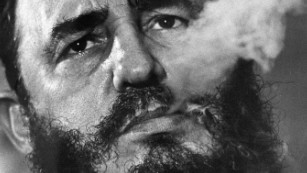 Ramon Castro died Tuesday in Havana, state media reported in a short article. It did not name a cause. His body was cremated, and his ashes will be taken to the Castro family farm in Biran.
The different brother
The eldest brother contrasted in other ways with the famous revolutionaries, said Brian Latell, senior researcher at the University of Miami and a former CIA officer tasked with studying Cuba.
Ramon Castro showed little interest in getting an education or in ideological pursuits, but at times he sent the two revolutionaries supplies.
"Once, however, expecting a shipment of arms or ammunition from Ramon, Fidel complained that his brother had merely sent him an expensive watch he had no need for," Latell wrote in "After Fidel."
After the revolution, Ramon Castro was an agricultural official and could be seen driving around Havana on a tractor.
He had become proud of his brothers' communist government, said Washington Post reporter Sally Quinn, who interviewed him in 1977.
She described him as "a redneck, Cuban style. He is a simple man with little of the refinement of his most prominent brother," she wrote. "His politics are simple."
As reported by CNN