Envoy in Beirut says Iran will pay up to $30,000 to the families of terrorists whose houses have been destroyed, and $7,000 to the families of terrorists who died while committing attacks on Israelis.
Iran will pay thousands of dollars to families of Palestinian terrorists who were killed while committing attacks, or whose homes have been demolished, Tehran's ambassador to Lebanon said on Wednesday.
"The decision firstly includes giving an amount worth $7,000 to every family of a martyr of the intifada in Jerusalem," the ambassador said at a Beirut news conference.
Iran will also offer $30,000 to every family whose home was demolished after a relative committed a terror attack, he said.
"Iran will not abandon the Palestinian people, who are faced with killing, theft, and explusion," said the ambassador. "The blood of the martyrs will bring the liberation of all Palestine from the sea to the river."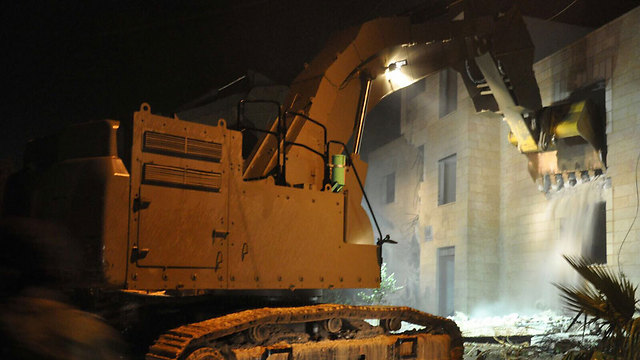 Israel's Foreign Ministry released a statement condemning the news. "This is further proof of Iran's deep involvement in promoting terror against Israel," read the statement. "After the agreement with the powers, Iran is permitting itself to continue being a central player in international terror."
As reported by Ynetnews