Pro-Israel students have organized campaigns to fight BDS and promote a positive image of the Jewish state, as some around the world condemn Israel on 'Apartheid Week'.
As some people around the world mark "Apartheid Week," indiscriminately condemning Israel, many students have chosen not to remain silent and are fighting back.
Corinne Malachi lives in New York and is a student activist for Mishelanu, an organization dedicated to Israeli-American campus life. Ilan Silnikov is from Minnesota and recently met with Students Supporting Israeli, a pro-Israel international movement active on 48 campuses in North America.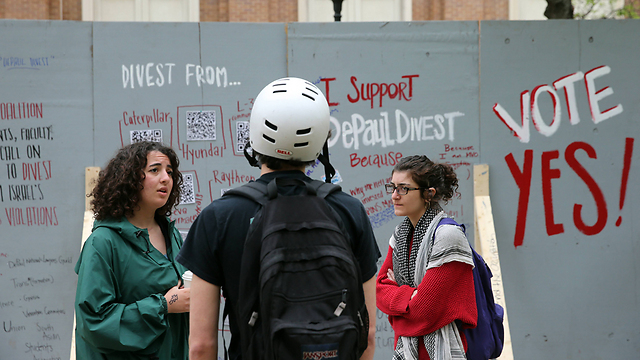 Silnikov told Ynet that "Apartheid Week" actually last until mid-April. "During these weeks, we see anti-Israeli activity on all US college campuses, which the Students for Justice in Palestine, famous for erecting a walls symbolizing evil Israel, largely organize," he said.
Malachi, who studies at Yeshiva University, noted: "On our campus most students are Jewish and we do not have BDS, but we send students to other campuses to help by talking to people and telling them the truth."
Silnikov said that he and other people are not only responding to provocations and protests by BDS supporters, but they are also organizing their initiatives. "Instead of fighting against the boycott and defending ourselves at pro-BDS events or against pro-BDS student council legislation, we are mobilizing a campaign to support Israel through pro-Israel student council legislation."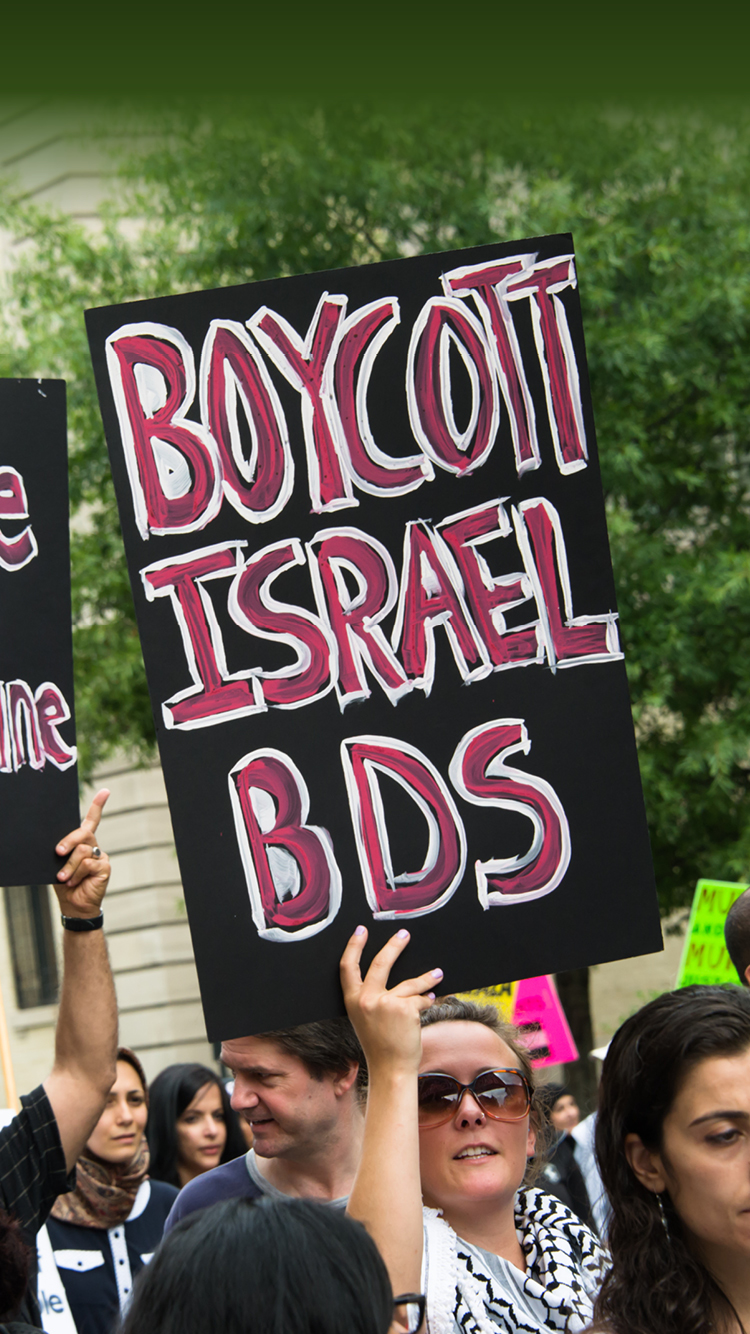 Malachi emphasized that even though many Israelis go abroad to disconnect from Israel and its politics, she feels differently."We are proud to be Israelis and need to come together to support Israel.
Silnikov added that the Israeli support is very important. "Hundreds of students are fighting for Israel on campus everyday," she said. "Israel can come and teach and provide these students with tools. Israel has already done a lot providing support through government channels and the hasbara operations room in Herzliya, with which we cooperate. I would say Israel has a critical role to play in our struggle."
As reported by Ynetnews