Following altercation at friend's house, Israeli champion sailor is ran over by a car; suspect says he lost control of car.
Maor Ben Harush, who won the Israeli youth championship in sailing three times in a row, had his hopes to be in the Olympics dashed last Friday when he was severely injured following an argument with a fellow teenager.
Maor was the Israeli hope for the Olympics. Ben Harush, who hails from Nahariya, has won two bronze medals at the World Championships, the Youth European, Sailing Championship, and other competitions.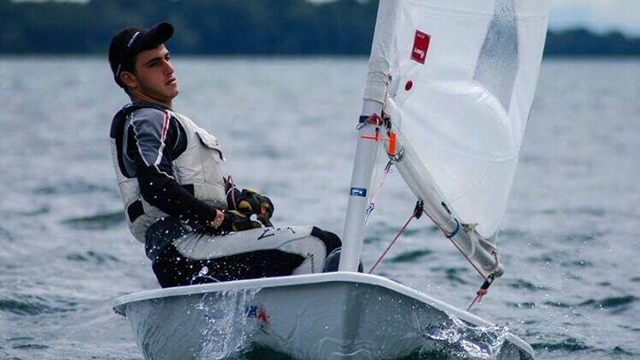 But following an altercation with the youth, the latter's brother ran over Ben Harush with his car. As a result, two of his legs were severely wounded and according to doctors, the rehabilitation process will take years.
Maor, an 11th grader, did not spare a moment and was constantly training. When his friends would go out to the city, he would go to the sea or the gym. He carefully watches his diet. He almost certainly would have qualified for the Olympics.
His life's dream was destroyed during a night when he was enjoying himself at a friend's party, a couple hundred meters from his house. Ben Harush's father Udi said: "There was an argument about whether to stay or go and then my son called one of young persons there a 'clown.' That young person was insulted and told him 'to wait a moment.' He then called his brother and told him Maor threatened his life."
"My son then told one of his friends that he will take him home and the two left on his motorcycle. Just before they approached their homes, the brother of the insulted young person pulled up in his car and ran my son over. He then reversed and fled the scene," Ben Harush's father added.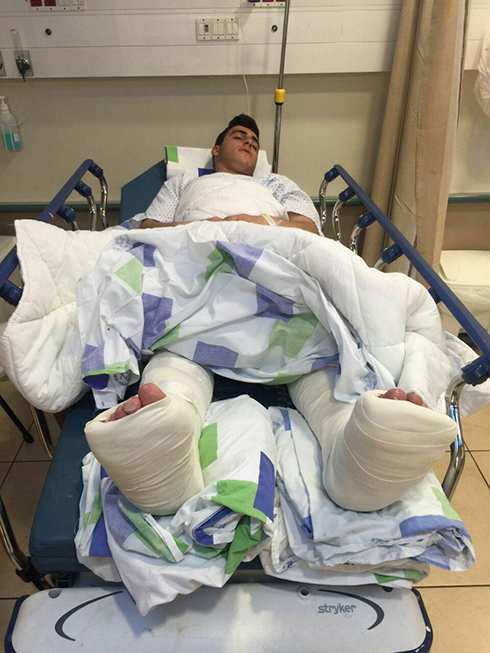 Maor was transferred to the Galilee Medical Center in Nahariya and under went surgery for 5 hours. Maor's friend who accompanied him on his motorcycle also sustained a broken hand and an injury to his leg.
The suspect, Nir Gafurov, 20, was arrested over the weekend and brought before a court on Sunday. He claims that he unintentionally ran over Ben Harush. Gafurov's lawyer told the court that his client lost control of his car. But the police investigator said his story is not consistent with the facts and circumstances surrounding the incident.
Regardless, Ben Harush will not be able to participate in the Olympics in 2016 and his doctor said, "Our current aim is to allow him to gradually be able to walk on two feet."
As reported by Ynetnews