Samuel Willenburg, one of 67 to escape the Treblinka extermination camp in 1943, passed away Saturday evening beside his beloved daughter and wife
Samuell Willenburg, the final survivor of the Treblinka extermination camp revolt, passed away in Israel on Saturday at the age of 93. His funeral is to take place on Monday at 3:00 PM at Moshav Udim. He leaves behind his wife, daughter, and three grandchildren.
At the age of 17, Willenburg joined the Polish army and fought against the Nazi invaders in 1939. After surviving the Holocaust, he worked as a sculptor and commemorated one of his statues to the Trebelinka uprising, when prisoners launched a revolt that resulted in the successful escpe of 67 of them.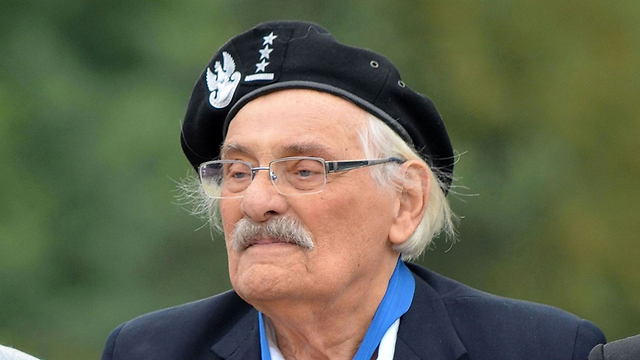 He recounted his stunnng escape to Ynet's sister site Xnet in an interview: "They shot at me, but I continued to run away." He added: "Some of the people who escaped with me ran to the left and others ran to the right; I ran straight ahead, alone."
After the revolt, the Nazis murdered 900,000 Jews withn 13 months at Treblinka. Willenburg later participated in the Polish Warsaw Uprising in 1944.  His tale has been immortalized in an autobiography, "Surviving Treblinka," published in Hebrew, Polish, and English in 2002, and the documentary film "The Final Witness". The president of Poland also granted him the highest military decoration bestowed by Poland.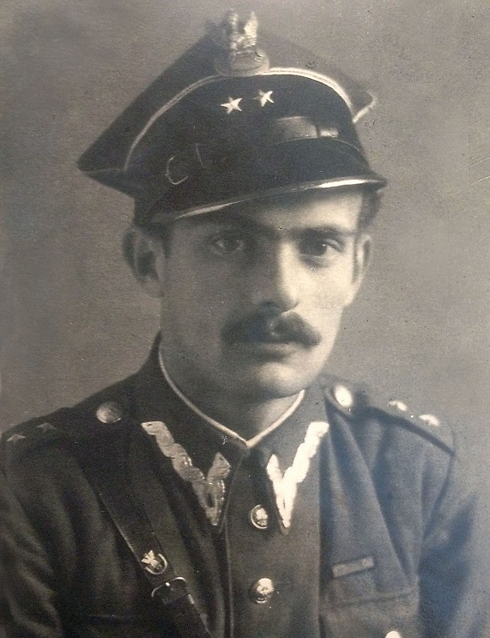 His daughter, Orit Willenburg-Giladi, said: "My father turned into a legend because the memory of Treblinka and its atrocities were very important to him. He wanted to tell the stories that shook his soul; that was his life's goal. He was a wonderful person and an example for all us because of his courage, brazenness, optimism, and his tremendous joy of life."
His widow, Eda, spoke this morning of their last moments together. "Yesterday afternoon, we sat beside him; he did not pass away alone," she said. "My daughter and I held his hands and we watched him depart from us."
Willenburg recently requested that a new building be erected at the memorial site in Treblinka. "We will absolutely continue his work and will undertake great efforts to bring his final desire to fruition," said Eda Willenburg.
In the documentary film "Treblinka's Last Witness," Willenburg discusses a meeting with Ruth Dorfman, a fellow Treblinka prisoner who has long been etched in his memory, a moment before she was murdered. Willenburg was in charge of cutting Dorfman's hair before she entered the gas chambers.
He recalls Dorfman asking him, "How long will the process of dying take? She knew what awaited her because in Warsaw, where she was from, people had heard about what was happening in Treblinka. Nonetheless, I answered that I would take a few minutes."
As reported by Ynetnews