An infantryman in the Haredi Netsah Yehuda battalion is convicted of beating and abusing Palestinian detainees on 2 occasions; he also filmed on of the incidents.
The Jaffa Military Court Thursday sentenced an infantryman in the Haredi Netsah Yehuda battalion to seven months in prison for beating and abusing Palestinian detainees on two occasions, as well as electrocuting one of them.
The soldier also filmed one of the instances and the judges opined that "watching the video, in which a Palestinian detainee is pleading for the soldier to stop, evokes very difficult emotions."
The first incident occurred last October, at the beginning of the current wave of terrorism, and the detainee was under his supervision in a West Bank post after being arrested on suspicion of involvement in terrorist activities. The infantryman was convicted of hitting the Palestinian all over his body, kicking him and stepping on his feet while he was blindfolded.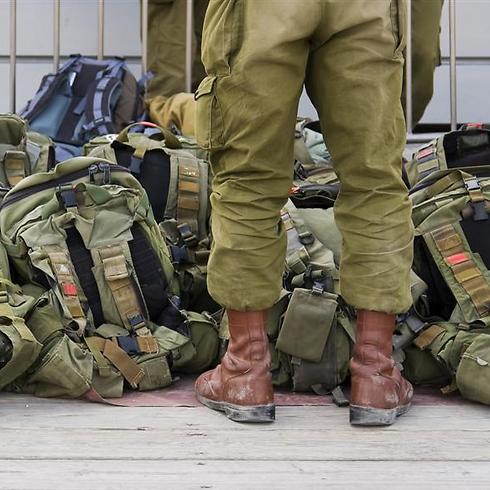 At the same time his fellow soldier was also convicted for attaching to the bound Palestinian's neck electrodes that sent electric currents with increased intensity. The soldier was accused of taking part in the electrocution of the detainee, for not preventing the crime and that he recorded it on his mobile phone so that he could brag about his actions.
About a week later, when a force from the battalion arrested another Palestinian, a soldier escorted him to the bathroom at the outpost, kicked him hard and slapped him several times. According to the soldier, his violent action against the prisoner was due to the prisoner's aggressive resistance on his way to the bathroom.
During the accusations his commanders stood up for him, as did Rabbi Yitzhak Bar Haim, one of the founders of the battalion, who said: "Everyone who enlists in the battalion does something daring, as well as his parents and family who have sacrificed for this. His parents are heroes".
The commander of the convicted infantryman added: "He the best soldier there is, you can count on him, he has a head on his shoulders. In a busy time of operational activities, these are stressful and difficult situations."
On the other hand. the judges said in their decision that "the filming of the detainee's electrocution adds another layer of seriousness and attests that this was premeditated. The dissemination of this video has the potential to cause damage to the honor of the victim, as well as cause major damage to the IDF and its soldiers."
The judges called the act "humiliating, degrading and cruel", and noted that the violence the soldier committed against the prisoner a second time, a week later, did not occur in a moment of anger, but "was violence for its own sake."
The soldier, who has confessed and expressed remorse for his actions, was demoted to the rank of private.
As reported by Ynetnews