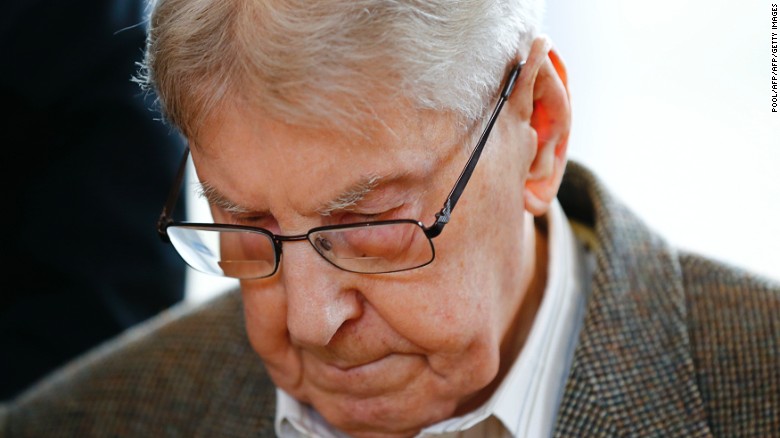 A 94-year-old former guard at the infamous Auschwitz concentration camp went on trial Thursday in Germany charged with being an accessory to the murder of thousands, a court official in the German city of Detmold said.
Reinhold Hanning, a former Nazi SS guard, is accused of having assisted the deaths at the camp in Nazi-occupied Poland between 1943-4, the official said.
CNN affiliate RTL reports that Hanning faces charges of being an accessory in 170,000 murders.
Hanning, who appeared in court wearing a tweed jacket, has denied being directly involved in the killings, the court official said.
Doctors have determined that he is fit to stand trial, but only for two hours a day, on account of his age, said the official.
A number of Auschwitz survivors are set down to testify at the trial as joint plaintiffs, the official said. The attorney general of the German state of North Rhine-Westphalia is prosecuting the case.
Last push for justice
Hanning's trial is one of a number of criminal proceedings in recent times dating from the Holocaust as German authorities push to hold the last living Nazis accountable before their deaths.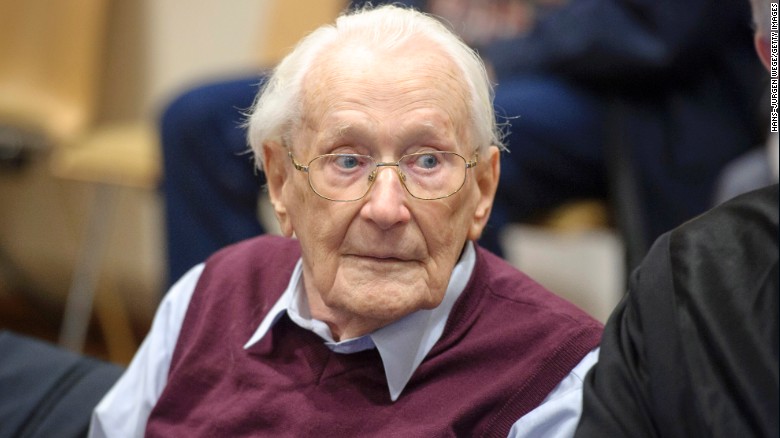 In July, a court in Germany sentenced former Nazi officer Oskar Groening, known as "the bookkeeper of Auschwitz," to four years in prison.
Two other cases are set to appear in German courts in the coming months, including a 95-year-old former medical attendant at Auschwitz accused of being an accessory to at least 3,681 murders.
At least 1.1 million people were killed in the camps at Auschwitz, the vast majority of them Jewish victims of the Nazi genocide, but also Poles, gays, disabled people and other persecuted minorities.
Hanning is set to appear in court again Friday.
As reported by CNN