28-year-old man suffers moderate wounds at entrance to Neve Daniel in Gush Etzion; police searching for suspect.
Tomer Ditur, 28, was stabbed in the head and shoulder and moderately wounded on Tuesday afternoon at the entrance to Neve Daniel in Gush Etzion, in what bore all the signs of yet another terror attack targeting local civilians.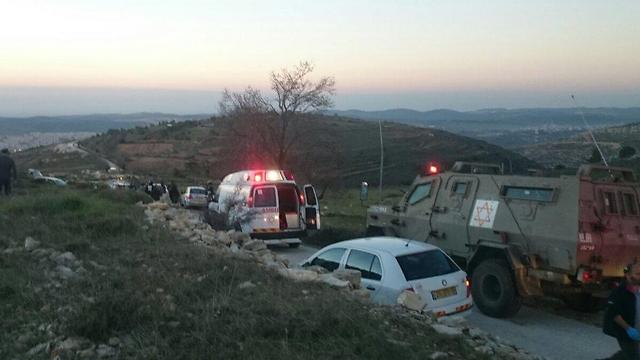 The victim said he was running by himself near Neve Daniel when he was stabbed and that he continued onwards until the settlement's security guard noticed him and called for urgent help. The victim pointed towards the direction in which believed the terrorist fled, which was in the direction of the Palestinian town of Nahalin.
Earlier Tuesday, a 16-year-old Palestinian girl from East Jerusalem attempted to stab Border Policemen at Jerusalem's Damascus gate, and was arrested. No injuries were reported.
As reported by Ynetnews