New Delhi – Three people were mauled when a leopard entered school grounds in the Indian city of Bangalore, leading officials on an all-day mission to subdue the animal.
Surveillance video of Sunday's attack showed the big cat chasing terrified men around the private school's swimming pool, leaping on them and mauling them as they tried to escape.
The 6-year-old male leopard, suspected of straying onto the school grounds from a nearby forest, was eventually tranquilized and taken to a wildlife park for treatment.
Ravi Ralph, wildlife chief of Karnataka state, said an injured forest department official had been released from the hospital, while a wildlife scientist who suffered chipped bones in the attack was undergoing treatment.
Long ordeal
The ordeal started at about 4.15 a.m. Sunday when a security guard at Vibgyor International School in the Bangalore suburbs spotted the leopard, according to S. Boralingaiah, police chief of Karnataka's Davangere district.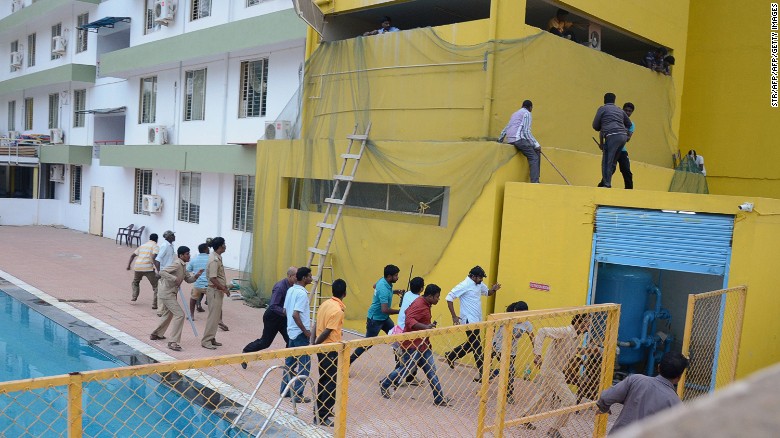 The animal was next spotted on surveillance camera about two hours later but then vanished until midafternoon, he said.
Officials were on the brink of calling off the search when they spotted the leopard at about 3:30 p.m. in a bush behind the school, the police chief said.
The leopard then ran into the school, where officials locked it inside a bathroom.
But it managed to escape through a ventilation duct into the swimming pool complex, where the attacks took place, Boralingaiah said.
Officials finally managed to strike the big cat with a tranquilizer dart at about 6.30 p.m., but it did not take full effect until about 8.15 p.m., he said.
Ralph said an estimated 1,500 leopards were in Karnataka state but that they rarely strayed far into urban areas.
India has some 12,000 to 14,000 leopards, according to a study the Wildlife Institute of Indiacommissioned.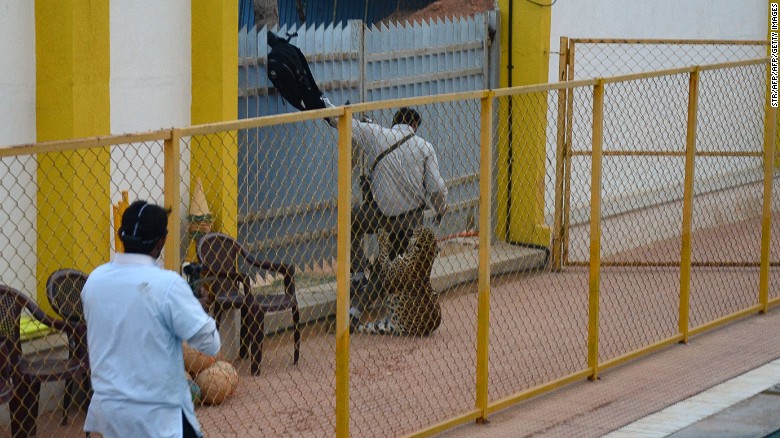 As reported by CNN