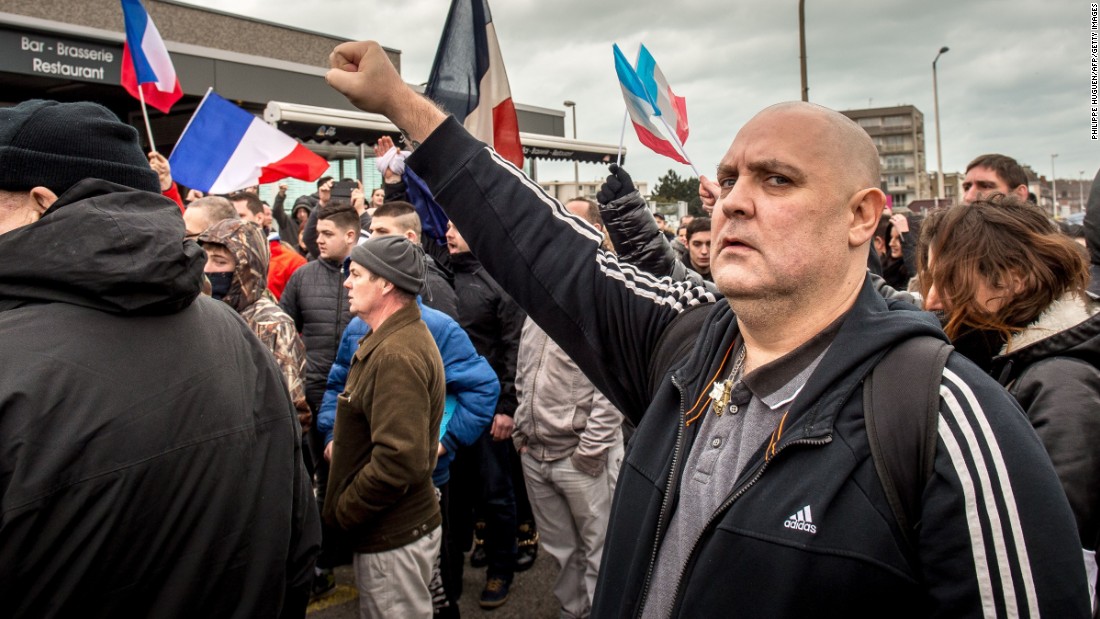 Several hundred protesters gathered Saturday in front of a local eatery in Calais, France, chanting slogans such as "We are one" and singing the French national anthem.
Calais is the French entrance to the Channel Tunnel leading to the United Kingdom, where many migrants want to end up.
The "We are one" slogan did not include migrants. Rather, migrants were the target of this protest, as well as others around Europe on Saturday.
Anti-migrant protests were held not only in Calais, but also in Germany, the Czech Republic, Warsaw, Slovakia, the United Kingdom, Amsterdam and Austria.
One protester in Calais shouted at journalists: "You don't understand the problems we have here."
In a statement, police in Calais said 10 people, some armed with blunt weapons and knives, were arrested.
History of Western civilization could 'soon come to an end'
The protest in Calais came in defiance of a ban issued earlier this week by Interior Minister Bernard Cazeneuve. Officials said the ban was put in place after a chapter of an anti-Muslim organization, PEGIDA, filed for a protest permit.
Police used pepper spray on some people, and protesters were arrested as they clashed with the police lines.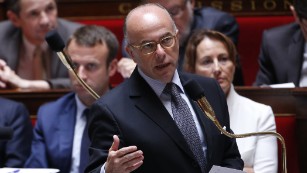 A statement by organizers of the various marches elsewhere in Europe said they were "aware of the fact that the thousand-year history of Western civilization could soon come to an end through Islam conquering Europe, and the fact that the political elites have betrayed us."
Some of those protests were organized by people with ties to far-right parties, but protesters in Calais denied any link to such groups.
Last month, 35 people were arrested after several hundred migrants, backed by supporting demonstrators from the group No Borders, tore down barriers to get dozens of migrants aboard a ship.
An estimated 6,000 people are living in a refugee camp near Calais called "The Jungle," trying to make their way illegally into Britain.
As reported by CNN