Witnesses say young Arab man stabbed Jewish woman in her 60s, moderately wounding her, at street market in Rahat; police searching for suspect.
A young Arab man on Saturday afternoon stabbed and wounded a 65-year-old woman at the street market in Rahat, a Bedouin-majority city in southern Israel. The attacker quickly fled. Police announced that the stabbing was apparently a terror attack and that the victim was a resident of a kibbutz in southern Israel.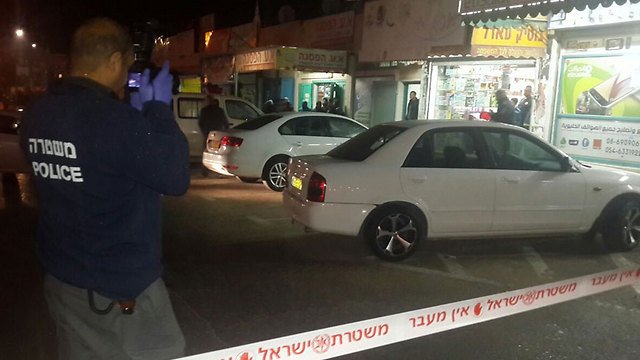 Rahat Mayor Talal al-Kirnawi said a masked Palestinian who was in Israel illegally committed the terror attack. The mayor condemned the attack and said he believed there were about 7,000 people in Rahat illegally at any given time.
"We are appalled by this incident," said the mayor. "The young man apparently does not live in Rahat. It appears that this youth took the law into his hands and stabbed our neighbor, to whom we wish a speedy recovery. We demand that security forces apprehend this attacker and punish him. Coexistence here in the city and cooperation between residents of Rahat and their neighbors will continue. We must be strong and maintain the ties we have with our neighbors."
Witnesses gave police a description to assist in their search for the suspect. Initial reports during the minutes following the attack suggested that the suspect was a woman, but police soon announced that it was in fact searching for a male suspect.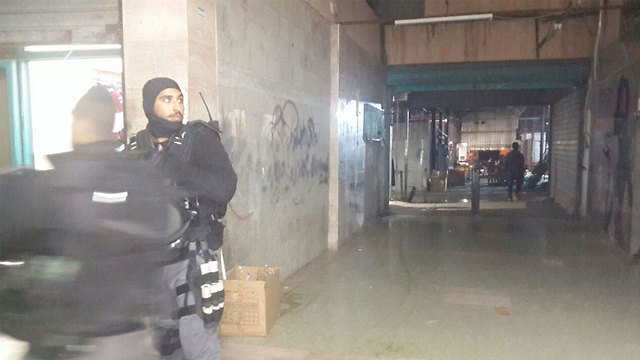 The victim was taken by paramedics for emergency medical treatment at Soroka Medical Center in Be'er Sheva. She told paramedics that she had been shopping in the market when she was attacked. The hospital indicated that she had been stabbed in the neck area. MDA said she was moderately wounded after the attack. After treatment in the trauma room and improvement the hospital said she was lightly wounded.
Also Saturday, IDF troops located seven backpacks at the location where two Israelis reported gunfire at their car on the previous night. No one was hurt and there was no damage in that attack. The Shin Bet and IDF are investigating.
As reported by Ynetnews