Fans, take note: Bruce Springsteen may be coming over for a concert in July. The contract hasn't been signed yet, but the venue has been booked.
Is Bruce Springsteen on his way to Israel? All signs point to the rock legend coming to Tel Aviv at the end of July. There's no signed contract yet, but according to music industry insiders the Yarkon Park has already been booked for an end-of-July 2016 date. At this point, only one performance is in the works.
Israeli optimism about The Boss arriving in the Holy Land has its roots in promises Springsteen gave senior Israeli producers in the past, saying that if he goes on a European tour, Israel will be one of his stops.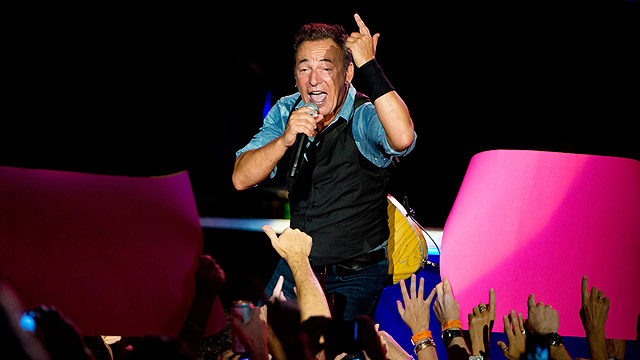 At the moment, Springsteen is set to perform in Lisbon, Portugal, as well as the Italian cities of Rome and Milan. Next in line, according to music industry professionals, is Tel Aviv.
Fans should keep their enthusiasm in check for the time being, however, since neither Springsteen nor his representatives have given any official confirmation of the rumors.
As reported by Ynetnews