A Border Police officer is indicted after allegedly transferring personal details of a Jewish woman he found traveling in a car with two Arabs and another friend to Lehava head Benzi Gopstein and former MK Michael Ben Ari.
A Border Police officer was on Wednesday indicted for abusing his authority and violating privacy, after he allegedly passed on a woman's personal information to the far-right Lehava organization.
The incident took place in December 2014, when the officer in question, Matan Amichai, sent the personal details of two Jewish Israeli women to Lehava head Benzi Gopstein after he found them traveling to Eilat with two Arab men.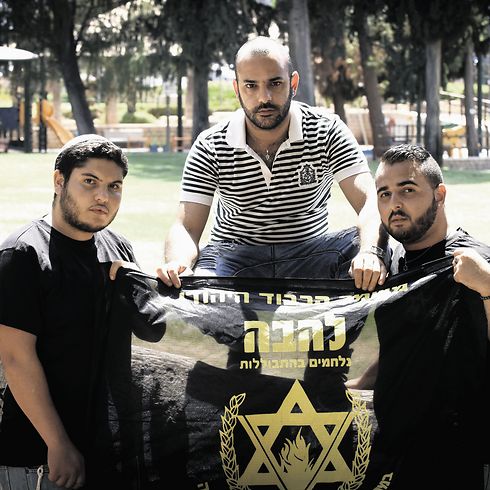 Amichai, 23, was on duty carrying out routine checks close to Silwan, East Jerusalem, when he pulled over a car with the four inside.
He photographed the identity card of one of the women on his phone and sent it to former MK Michael Ben Ari with the message: "This is the ID of a young woman who was going to Eilat with two Arabs and her friend (these are two residents of Silwan we're talking about).
"Michael, please pass this on to the relevant parties if you can," Amichai's message continued. "I wanted to cry just now."
Amichai then sent another message to Gopstein along similar lines, saying: "We are a group of Border Police officers in Silwan, we stopped a car and saw two Jewish girls going with two Arabs to Eilat. Please do something, we can't do anything about it."
A few months earlier, Lehava activists had tried to prevent the wedding of Mahmoud, a resident of Jaffa, and Moral, a Jewish woman who had converted to Islam. The wedding took place under police protection.
The indictment, which was submitted to the Jerusalem Magistrates' Court by the police internal investigations department, accuses Amichai of passing on personal information to another individual outside the scope of his role. He is also accused of violating the individual's privacy in this regard.
As reported by Ynetnews