The government is set to go take on a bigger deficit in 2017, as political agreements influence its spending. The country's budget deficit is expected to grow from 2.5% of GDP to 2.9%.
The debate on Israel's 2017 state budget is months away but the Bank of Israel said in a report published on Tuesday that government spending for next year was already NIS 14 billion ($3.5 billion) above its legal limit.
By law, spending growth over the previous year is limited. But various ruling coalition agreements and other political promises have led to a steep rise in government spending in coming years.
"The government will again face complex challenges when preparing the budget for 2017," the Bank of Israel said in the report.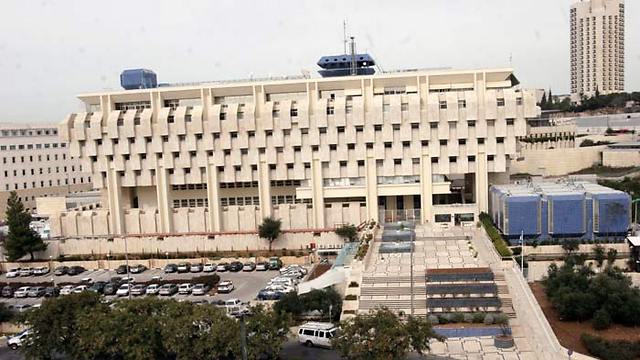 "In large part, this is because in addition to the marked increase in the expenditure ceiling in the 2015 and 2016 budgets, the government deferred at that time the implementation of some of its decisions to coming years."
Israel has set a budget deficit target of 2.9 percent of gross domestic product for 2016, above the maximum 2.5 percent the central bank said would lead to a further decline in the debt ratio.
Assuming state spending stays below the ceiling that was set, the Bank of Israel expects the 2.9 percent deficit target will be met. It was 2.15 percent of GDP in 2015, boosted by higher-than-expected tax income and restrained spending due to the lack of a 2015 budget.
Israel's debt-to-GDP ratio fell last year to 64.9 percent from 66.7 percent in 2014.
"The decline strengthens Israel's position in capital markets and reduces the risk premium of the Israeli economy," the central bank said.
As reported by Ynetnews