Australia's High Court has rejected a challenge to the government's right to detain people in government-funded centers on Nauru.
Wednesday's court decision allows hundreds of detainees to be sent back to Nauru, a Pacific island nation, from Australia, where they were sent for medical care.
As Europe struggles to cope with the flood of migrants and refugees arriving by boat, Australia has for years embarked on a controversial and unusual policy. It intercepts boatloads of migrants and refugees and then places them in detention on small, relatively poor island nations.
Since 2012, refugees who arrive in Australia by boat have been sent for processing to either the Nauru camp or one on Manus Island, in Papua New Guinea. If their asylum claims are granted, they are settled in those countries or some have the option of moving to another country: Cambodia.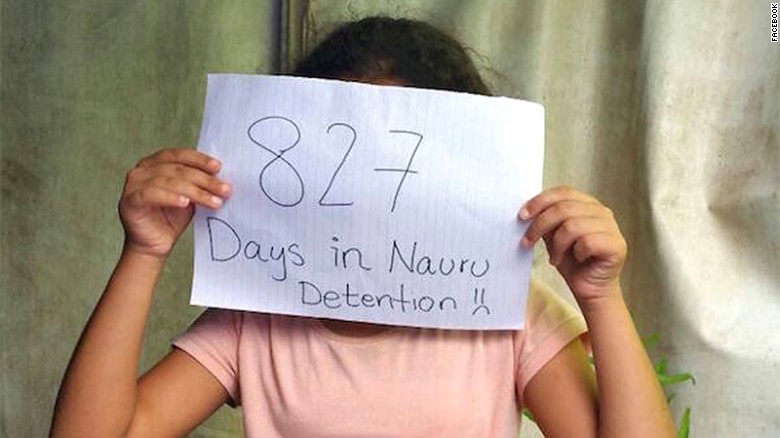 It's a deterrent the government argues has helped stop smuggling.
Critics have slammed conditions in the detention centers. Current and former child detainees at the Nauru camp described it to CNN as a prison.
As reported by CNN