Two Gazans used fake medical documents to travel to an East Jerusalem hospital. The next day, the 'patient' was found perfectly healthy in Umm al-Fahm.
The Shin Bet and the police have arrested two Palestinian men from the Gaza Strip who entered Israel using forged medical documents, it was cleared for publication on Monday.
The suspects, Mahmoud Maatouk, 30, and Ayoob Maatouk, 51, are both residents of Jabalia, and Mahmoud is a known Hamas member.
According to the Shin Bet, the two men entered Israel on January 7, after presenting authorities with documentation stating Mahmoud was in a state of multiple-organ failure, and that he required immediate hospitalization at the Al-Makassed Hospital in East Jerusalem. His evacuation required an ambulance.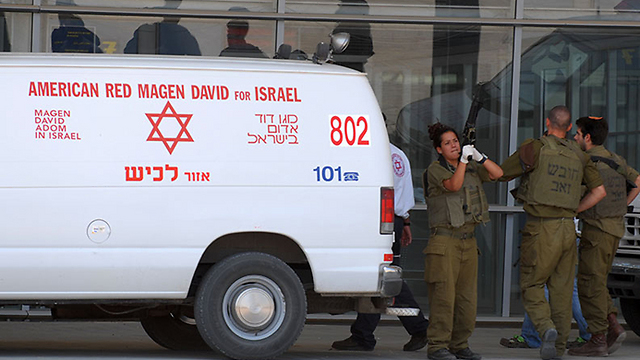 The next day, it turned out the two had left the hospital and reached Umm al-Fahm on their own, while perfectly healthy.
During questioning by the Shin Bet, the two admitted to forging medical documents with the aid of a relative, who was in contact with a doctor in the Gaza Strip.
They said they paid about NIS 7,000 for the documents, which stated Mahmoud was a paraplegic. They also gave details regarding other Palestinians who have entered Israel in a similar manner.
Shin Bet officials said Monday, "This is a very severe incident, which shows the cynical exploitation of Israel's willingness to answer the humanitarian needs of Gaza Strip residents, in order to illegally enter Israel, something which could bring about the tightening of entry policies and eventually harm the people of the Gaza Strip."
As reported by Ynetnews