Jerusalem police decides to keep Najah Bacirat away from the holy site for six months; security forces say Bacirat is a radical, inciting figure.
In light of the current wave of terror attacks, started among other reasons over Palestinian claims Israel was trying to change the status quo on the Temple Mount, the Jerusalem Police has decided to ban al-Aqsa mosque manager Najah Bacirat from the complex for six months.
While the police did not detail the reasons behind the decision, a letter sent to Bacirat stated that the Jerusalem deputy district commander "is of the opinion that this move is necessary to prevent serious harm to both people and property."
Starting January 31, the mosque manager is not allowed to "enter, stay or be found in the Temple Mount area, or its entrances, unless he is permitted by the deputy district commander."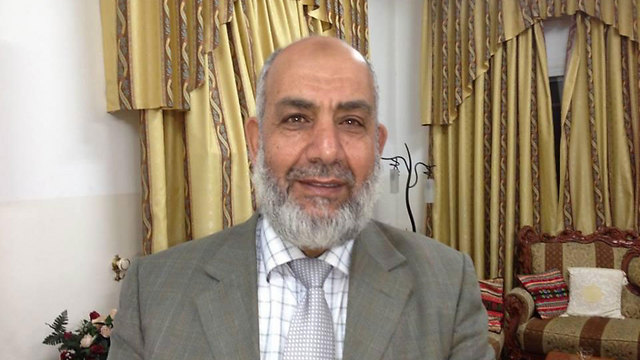 Security officials said Bacirat is considered a radical and inciting figure on the Temple Mount.
His ban is the latest in a series of steps police has recently taken to keep away extremist figures from the complex, including banning the Al-Moravids group and sending calming messages to Jordan that Israel has no intention to change the status quo at the holy site.
Since these recent steps, there has been a significant drop in violent incidents on the Temple Mount, but Jewish activists from the "Returning to the Mount" group claim that they are still harassed by Muslim worshipers when they go up to the Temple Mount.
As reported by Ynetnews