Relatives of 18 people murdered in terror attacks have written an open letter calling on the government to stiffen the penalty for terrorists' families and increase deterrence.
Relatives of 18 terror victims, mostly from the wave of terrorism that began in autumn 2015, on Sunday issued an open letter to government ministers, in which they demanded a harsher response – deporting terrorists' families.
"The real punishment the murderers deserve is death," read the letter. "But Jewish compassion prevents us from using it. Therefore, we demand of the Israeli government to at least deport the terrorists' families forever."
The bereaved families stated that "the family that raised the murderer, educated him, and taught him to hate Jews and murder must pay the price, and not only because of the deterrence created by deportation."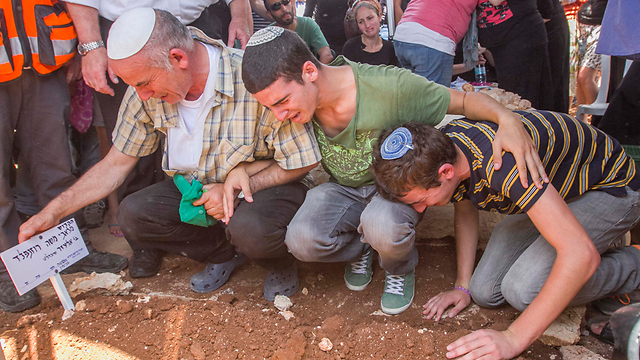 The open letter also stated that the families "are crying out and demanding that the Israeli government do everything it can in order to halt this bloodshed. Murdering Jews cannot be tolerated. A society that teaches its children that the highest achievement of all is to be a "martyr" cannot be tolerated. Families that encourage their sons to murder cannot be tolerated.
"Unfortunately," the letter said, "we believe that all the actions taken by the Israeli government do not stop the incitement and killing sprees. . . We ask of and demand all members of Knesset and all ministers to support this action, which will never be 'proportionate', because the response deserved by the cruel murderers and their families must be much more severe, painful, and deterring."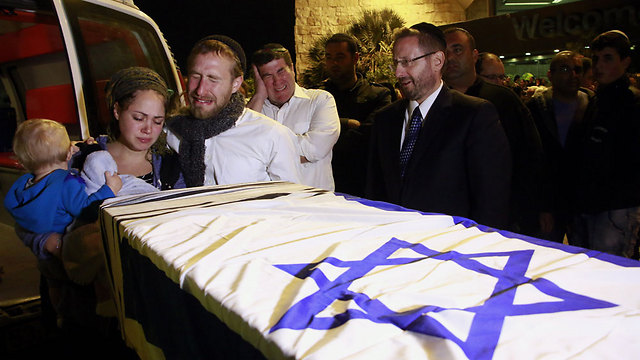 The relatives wrote that "there is no and never will be any comparison between the suffering of the victims' families and the inconvenience caused to terrorists' families. There is no and never will be any comparison between murder and bloodshed on the one hand, and economic damage to families removed from their homes on the other. But deportation is the minimum that the Israeli government should do to stop this murderous wave of terror."
Addressing the ministers, the relatives wrote: "Remember, our relatives who were murdered did nothing bad. They were murdered because of their ethnicity. They were butchered because they were Jewish and nothing more. Israel must make it clear in no uncertain terms that it will not in any way tolerate the murder of Jews, and will therefore do everything to thwart this murderousness. And if there is currently no possibility of truly doing 'everything' – then deporting families and economic damage are the minimum."
As reported by Ynetnews